Posted by
admin_rock
on May 30th, 2011 in
A Case For
|
4 comments
As part of our continuing service to you, The Correct, we continually find things for you to be in favour of. In our crazy, fast paced, webmanic society, it's easy to miss something. Our "A Case For" series presents something (a TV show, film, Book, Band etc) that might deserve a look.
Our first installment "A Case For: Farscape" was presented by one of our regular readers, and we encourage that sort of behaviour. If you have something you'd like to make a case for, write it up and send it to us at admin@thecorrectness.com . See the end of the article for more info.
This week, we bring you A Case for Iron Maiden, by reader El-ahrairah .

1) Respect!
They are the best heavy metal band ever, runner up only to Black Sabbath(KISS, Deep Purple, Led Zeppelin are not heavy metal, though they built the foundations). Metallica made wimp music in '91, and I have no idea what you could call the garbage they churned out on Load and Re-Load, and have sunk to living off of past glories.
2) Solid Line-Up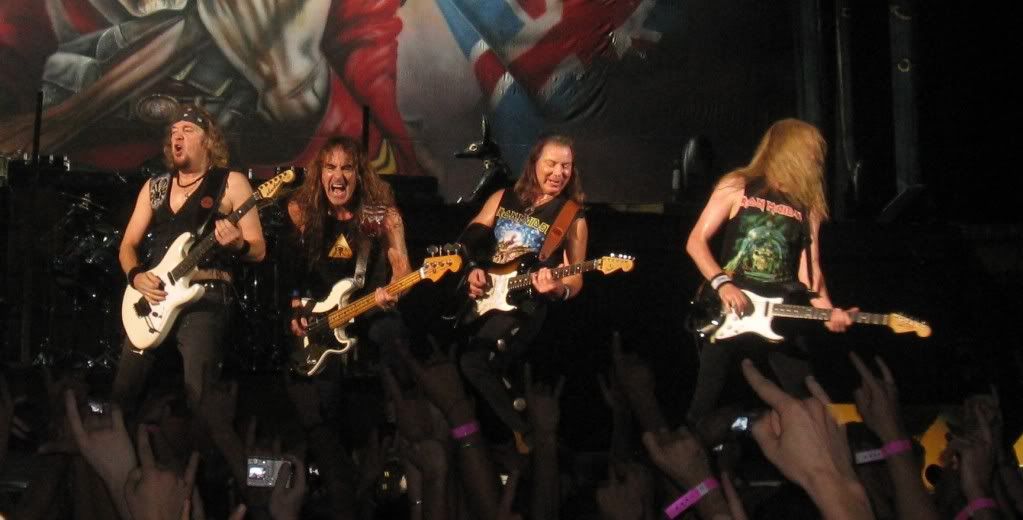 Three virtuosos in one band. They have the best bassist and drummer, Steve Harris and Nicko McBrain, respictively, and one of the best singers in all of metal, with Bruce Dickinson being second only to Rob Halford.
3) Keep on Keeping On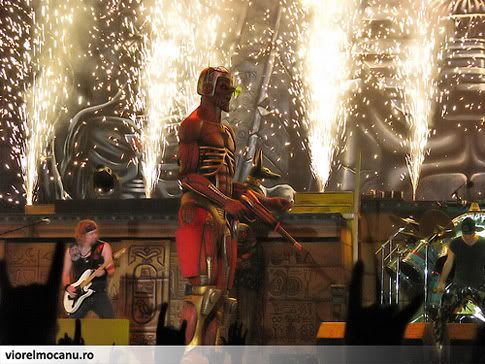 They still make kick-ass music that tops the charts, even making the Top 10 here in the States with their last two releases. Where Priest, Metallica(who started sucking with that abomination called "The Black Album"), Anthrax, Megadeth, et al., basically living off of past successes. Maiden, however, wins over new fans with the kids of today and keeps the loyalty of their older fans with their new material.
4) Paying it back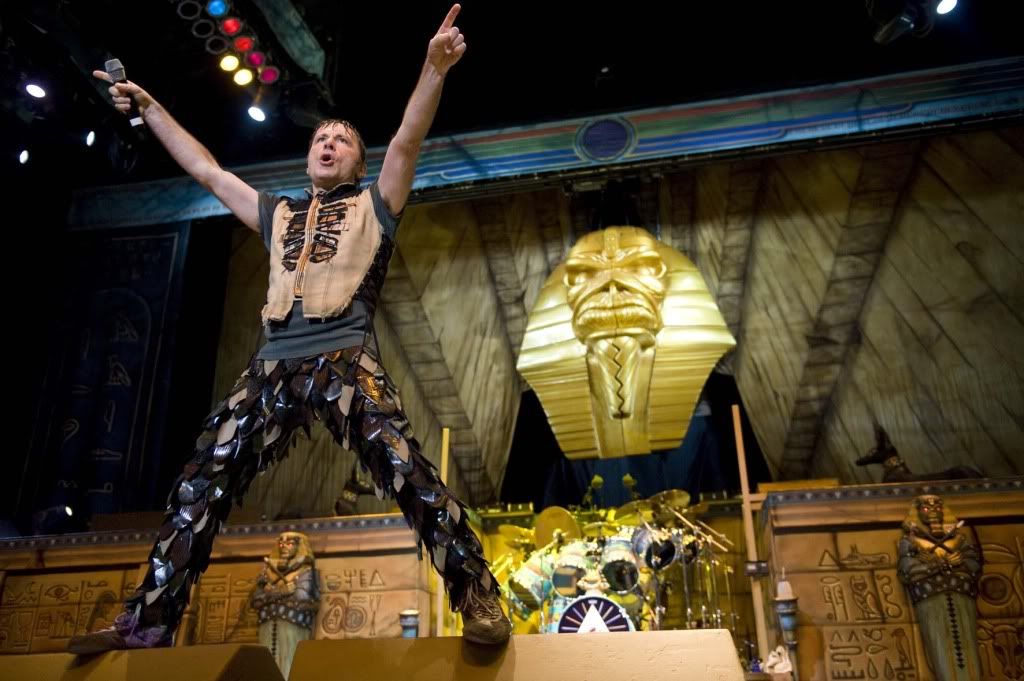 They're great to their fans! I've never had the pleasure of meeting them, but everyone who has can't say enough about how they're all great guys and appreciative to all of their fans. I used to be a member of their Fan Club for years, and every Christmas they'd send you a Christmas card, signed IN INK!!! The last couple of years they're using a copied signature, but that's a great track record of sending out authentic autographs!
5) Eddie!!!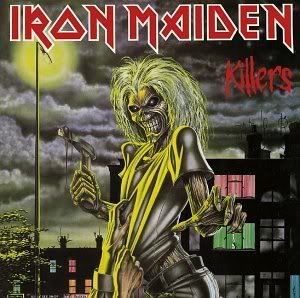 They're loveable zombie mascot! They were the first with a mascot, being ripped off in that department by Dio, Megadeth, Anthrax, Helloween, Motley Spew (sorry, not a fan), and others. Maiden's artwork in the days of albums were just beautiful, with Eddie adorning all of their covers and all but a few of their single sleeves.
So there you have it, 5 reasons to check out Iron Maiden.
—————————————————–
If you have a show or film or book or band you'd like to make a case for, we'd love to hear from you. Read the rules below, and drop us a line.
The rules:
1) Give us 5 good reasons we should care, or watch, or listen etc. Make them compelling. Remember, you're trying to sell this to us, and our readers.
2) Send pictures along with the article. Admin_rock doesn't like to work harder than he has to, so be sure to send pics, or links to pics in the article.
3) email it to admin@thecorrectness.com
Check out the previous installment(s) to see how it's done.
A Case For Buffy The Vampire Slayer
A Case for The Incredible Hulk