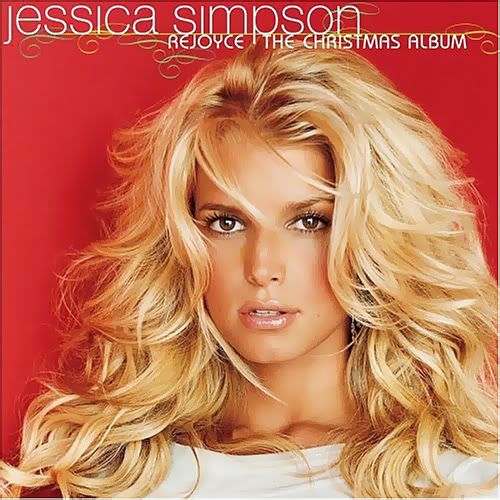 You know things have gotten bad when you long for the days of soap on a rope. I mean don't get us wrong, the Correctness is very pro Christmas. No self respecting adult with the mentality of a 12 year old (which pretty much describes all three of us) would have the temerity to hate Christmas. What we object to is the outer fringe dollar store type ephemera that really draw attention to the fact that the whole thing has gotten waaay out of control. These ten that we present for your edification are but a tip of the giant lumbering iceberg that is Pointless Christmas Shit, and it's headed right for the S.S. Holiday Spirit.
Here they are in no particular order…man the life boats, here we go…
10. Holiday "Smensils"
Did I mention that we are not making this stuff up? Holiday scented pencils. Personally, the only thing we even use pencils for is math, and no amount of cinnamon scent will make that more tolerable."Hooray! My somewhat archaic writing utensil smells like Candy Canes! Happy Birthday Jesus!!!" If we could refrain from sharpening them and jabbing them in our eyes in despair it would be a Christmas miracle.

9. Reindeer that dispense Glosettes from its ass
There is a very specific sub genre of "humor" that we like to refer to as "Crassmas". This includes things like cards with Santa on the toilet about to wipe his ass with wrapping paper, or elves jerking off in the egg nog. Santa with 3 hookers on a T-shirt that says "Ho Ho Ho" you know that sort of thing. This definitely falls into that category.The kind of people who find this stuff amusing also think it's hilarious to demonstrate their alcohol dependency by decorating their Christmas tree with empty beer cans and hockey paraphernalia. If you are over the age of 12 and derive any amusement at all out of the phrase "It looks like it pooped and now I'm going to eat it." Put the reindeer down, re-evaluate your life, and go get that mullet cut off for the love of God.
8. Talentless Pop Star Collection of Holiday songs.
As comedian Alyson Smith pointed out, the trick to singing like Jessica Simpson is to sound like you are having an orgasm on every note. Works fine when you are whoring it up in a pop video, not so much for O Holy Night. If a song about the birth of Christ gives me a half chub, you are singing it wrong. Nevertheless, every year whoever happens to be in the middle of their 15 minutes puts out a cash grab album of them ruining all of your favorite Christmas carols with autotuners and more vibrato than a cheap hotel room bed with a roll of quarters in it.. If you don't think Adam Lambert is coming out with a Christmas Album called "Don We Now Our Gay Apparel" you are sadly mistaken. I don't think Avril Lavigne can spell "O Tannenbaum" much less sing it. If you aren't a Jazz singer, or a Muppet, don't put out a Christmas album, please.
7. Decorations that Sing.
We're looking at you Big Mouth Bass. And at you, Jiggling Santa that plays Deck the Halls. Any decoration that makes so much a peep is on the list. Double if the item in question is triggered by motion. We didn't like "Rocking around the Christmas Tree" the first time, we like it less through a shitty tinny speaker at the bottom of a Christmas tree with sun glasses dancing along. All those delightful animatronic window displays we treasured as children have come to this. The sad thing is…somebody keeps buying them…because they keep making them. Whoever you are…CUT IT OUT!!!
#6 Ironic presents
Yes, yes, hipsters, we get it. You truly believe you are smarter than everyone. Ha ha, you're so clever with your trucker hats and your slogan t-shirts, giving everyone fruitcake. The only kind of irony we want to give you is the old "Someone hit him with that fireplace poker, and now he's all irony." Hipsters take note, if you bought it at Reids and you think it's hilarious, think about how hilarious it would be when we force it into one of your orifices. If you still think it's worth it, go ahead and buy us that inflatable Deerhead for our wall. Speaking of inflatable…
#5 Giant Inflatable Lawn Ornaments.
Have ever driven down Gateway Blvd as you drive through Edmonton and noticed those obscenely tacky inflatables on the roof of every second store? Well, we have. And never once did we say to ourselves
"My lawn could really use one of those." Are we trying to recreate the magic of the Macy's Thanksgiving Day parade in our front yards, people? Because if you are, don't. We wouldn't mind them being a waste of precious energy if they beautified your lawn in any way. They don't. So spare us the Wacky Waving Arm Inflatable Snowman, would you?
4. Tiny Christmas books by Famous Authors
This is the literary equivalent of the Holiday Album pop star thing, where the author cashes in on their name throws off some cloying, sickly treacle that mercifully only lasts for about 30 pages so the publishers can make it stocking sized. It's even worse if it's about a pet, or a destitute child. Beware people, coming to a Chapters /Indigo near you will be Stephen King's The Shining Christmas Star. It's the Holidays at the Overlook and Danny predicts that he will get a dead chef for Christmas. and Tom Clancy's Rainbow Six Christmas in which Santa gets shot down in war torn Bosnia, and decks the halls with ass kicking. Okay, those don't exist…but you have to admit, some part of you thought they might be real.

3. Calendar Stores
At the end of every November, your local mall will put up two things, one, some sort of North Pole-ish thing for Santa when the kids come to visit, and two, in a previously empty retail space…the Calendar Store. We can't think of a better way to say "I don't really know you, and I don't really care to" than giving someone a "Git er Done Laugh A Day Calendar". Remember when you were a pre teen, and you were still buying record albums, so when someone handed you that flat, square wrapped gift, you were all like "Awesome this is the Van Halen Album I asked for"? And then you open it only to find it's a Garfield calendar? Well now nowadays, you don't even have the luxury of hope. If somebody hands you a flat square present, you know you are screwed and you know you have the Calendar store to thank for it.
P.S. Playboy Calendars? Really?
"I wonder when Easter is this year…? Oh My God, I'm masturbating, again! How does this keep happening?"

2. The Giant Toblerone.
No matter how much you love Toblerone, and we all do…you do not need a 4 foot 10 pound Toblerone.
No, You don't.
Stop it.
1. Snuggies
Fuck you backwards robe, and fuck you television for making me know what this is. Even my wife wanted to buy one and couldn't because in two stores they are SOLD OUT. CAN'T KEEP THEM ON THE SHELF!!!
SOLD OUT.
COMPLETELY.
When the true spirit of Christmas is finally smothered under the full weight of consumerism, it will be smothered under a sky blue Snuggie. Happy New Year Humanity…enjoy it while it lasts.