Posted by
admin_rock
on Dec 2nd, 2010 in
Television
|
19 comments
Babylon 5 was easily one of the best, no, THE best science fiction show ever to have graced TV. I know you Trekkies are crapping bricks right now, deciding whether to scroll to the end and argue with me immediately, or whip out your notebooks to jot down each point you wish to argue.
But it's true. It kicks ass in every possible way. Better story. Better story arcs. Better writing. Better Captain. Better villain. Better ships. Better battles. I could go for days, and based on the title of this article, I probably will.
1. The station. It's called Babylon 5 because there were 4 more of them that went before. 3 were destroyed, and one went (Spoiler Alert in the very first point) BACK IN GOD_DAMNED TIME! Also, it spins, creating gravity, which no other show really spends any time dealing with in a realistic fashion.
2.The White Star. Best. Ship. Ever. Dudes, no argument here. The closest Trek gets on this is maybe the Defiant, in that it's a ship that docks with a space station. Seriously, check this thing out.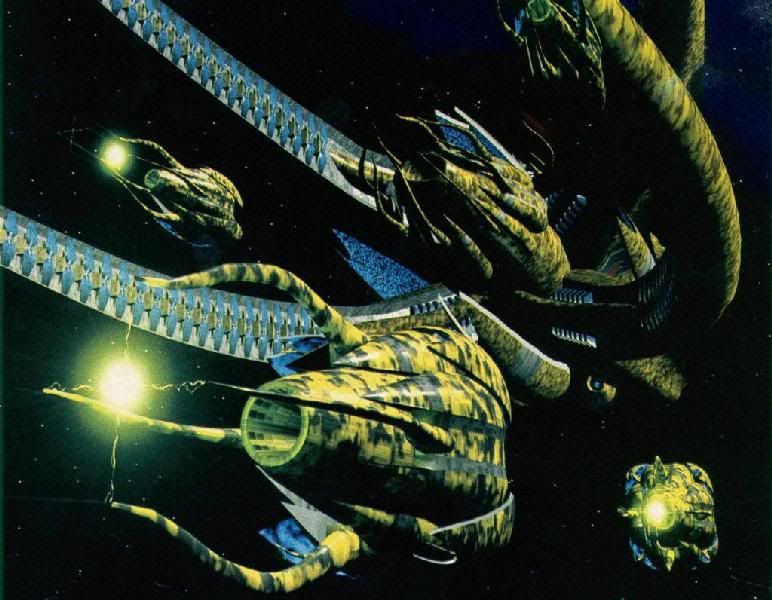 3. Without it, No Deep Space 9. Ask yourself, did admin_rock just throw down a "Nerd Fight" starter? you bet your ass. Stracynzski pitched B5 to Paramount, who turned it down, then SUDDENLY had a great idea for a show centered around a space station where people arrive and have adventures, etc.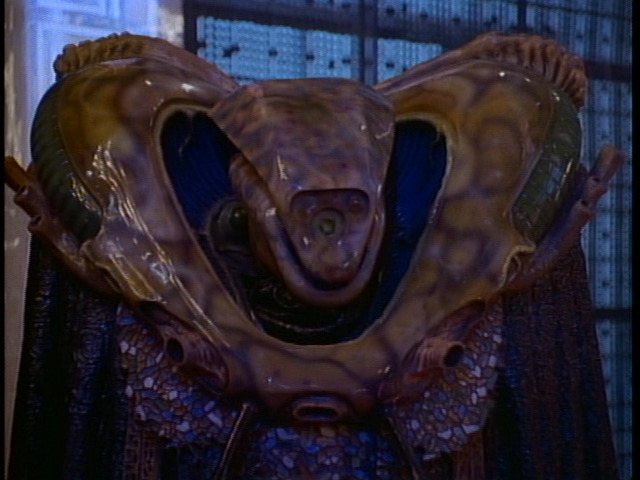 4. Things happen in the First Season, and by the Fifth, they still mean something. Continuity, look it up! B5 features flashbacks with dialogue from seasons earlier that suddenly change things or influence a character's actions. This show is loaded with recalls and deeply seeded plot devices. Now the first season is a bit of a struggle, but by season 2, it takes off and never looks back.
And… that ought to do it. I think they're anyone reading this article is either bored and gone, or has skipped to the end. la, la, la. Just me, good old admin_rock, by himself here in The Correctness. It's nice to have the place all to myself. I should have done this months ago.
So, you know what kicks ass, other than me? My basement. It's not only my home office, but it also contains my big ass TV, my extensive collection of DVDs, books (both comic and non) and more LEGO than you can imagine. Unless you're one of my LEGO buddies, I guess maybe a few of them read this. But screw that, MORE LEGO THAN YOU CAN IMAGINE!!! It's everywhere, man. In boxes, out of boxes, on the floor, in bins, in the window wells, still in original packaging. And that's not even including the 2 IKEA shelves with the big boxy shelves that house my display stuff, including my modular city street. It has lights. LIGHTS!!!! Everywhere. I literally cannot look anywhere in my sightline without seeing LEGO. Without even turning my head, I can see 12 minifigs on my computer desk alone. One of them has NO HEAD!
You know what else is really cool? Technology has reached the point where just having a home computer (happened within my lifetime) is not enough. Now we have home networks, with file servers and USB external hard drives. That's crazy! Think about it. By the time my youngest son, now 2, is old enough to drive, no more hard drives. Chips in our heads. Bank on it!
I like writing articles for The Correctness. Everything about it, in fact. It would be cooler if I could devote my workday to writing here, but I have to keep feeding my family. They told me so. So I go to work at various oil companies, and do magic stuff with data, and they give me money, which I spend keeping this site running. The biggest problem we have with our readership is that it's composed of good looking tech savvy people who are either smart enough to have adblocks of some kind running, or smart enough not to click on ads on the internet, which is sadly our only current source of revenue. I think I need to start a website for things my mom likes, because she and people like her will click on ANYTHING. But they don't think articles like "Wool vs Yarn, Knitting Smackdown" are funny. So really, no difference from the regular articles. Note to self, buy up HotDonkeyKnitting.com.
I have another website too. It's about that LEGO stuff I mentioned earlier. I made giant pictures out of LEGO that are actually pretty sweet. You could buy one, or have me make a picture of you and your loved one, or say, your Real Doll. They're not cheap, so the target audience is rich and nothing better to do with the money. Just sayin…
I'm the only member of The Correctness who doesn't have a part of their real name in their handle. It's Dave. My name, I mean. I went with admin_rock because I'm the admin for site, and admin_rock reminds me of AD Rock from the Beastie Boys. I guess I could have been admin_Dave (lame!) or Dave_rock (stupid!). Sometimes I wonder if I chose it because it makes me more anonymous. Then I wonder whether that impulse is a normal and good one. Then I wonder whether I'm over thinking things. Then I wonder whether I tend to over think things alot, and if that impulse is a normal and good one. Then I want a voice in my head to confirm whether my choices are good. Then I remember that people who listen to voices in their heads are crazy. It seriously never ends, until I fall into the sweet release of vodka.
I love surfing. At least conceptually. I've had 1 half day lesson, and managed to get up on the board for a few seconds, in Australia. I should surf more, before I'm really old. It's tricky in Calgary, though. Surfing symbolizes a lot of things I like in this world. Oceans. Beaches. Warm weather. Board shorts.
You know how people play the "If I had 100 Million dollars game: or "If I won the lottery" game? I use the first, because lotteries are for suckers. I'm constantly trying to convince my family to end their lottery subscription and give me the mone instead. I figure I'll feel sorry for them and give some of it back long before they would every win anything. Everyone comes out ahead! Anyways, I like the game, except I generally get caught up in concocting a likely scenario by which I come into the money. Lately it's been a wealthy Mexican billionaire whose life I save, and when he dies, he leaves me 100 million dollars. i use this scenario to fall asleep at night, as even my own subconscious gets tired of all the forms and legal wrangling involved before we can get to the spending part.
Okay, enough for now. Oh, better finish out the list, in case the scrollers get suspicious.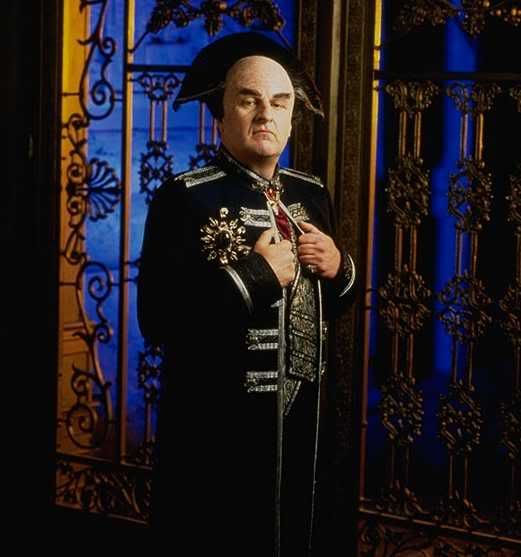 34. Londo Molari.: Brilliant character. You go from hating to loving to pitying him by the time Season 5 ends. And his relationship with G'Kar is the stuff of legends.
35. The Shadows.: Seriously, the scariest villains around. Their ships are powered by telepaths, who basically become part of the ship. Pretty bad ass!
So there you have it, 35 reasons to get a hold of all five seasons of Babylon 5. Do it. NOW! You can skip the made for TV movies.