ACTION SMACKDOWN!
This week, The Bride vs. the Brit. The Spy vs. the Revenge Killer. The chick in the Yellow Jumpsuit vs the dude in the Tux.
Let's get it on like Queen's Rook to Pawn.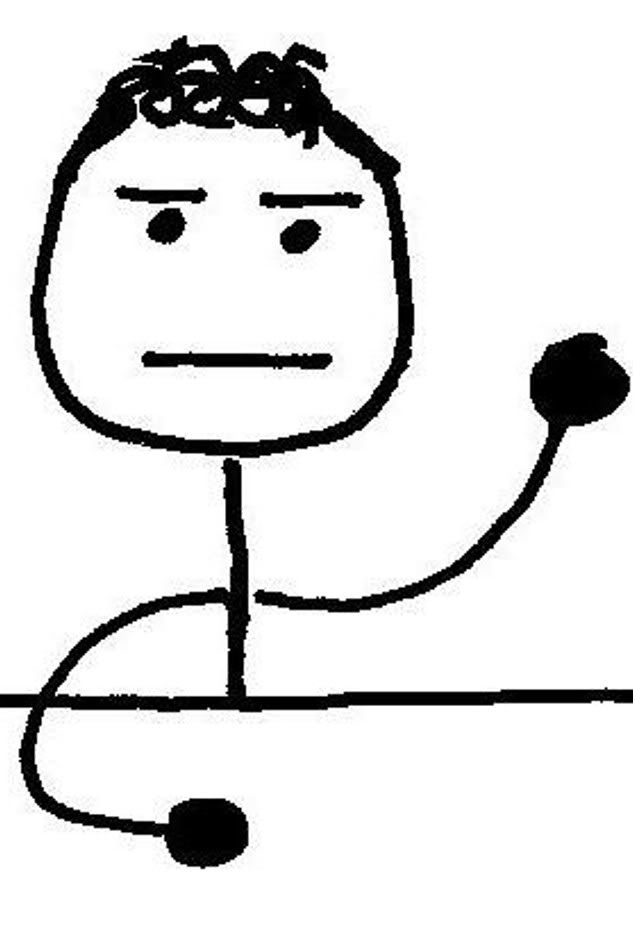 Admin_Rock
So, here we are, the Semi Final. I'm running out of things to say about how I thought Kill Bill was about 3.5 hours too long. And the only reason I have to is because Tbinns decided to flip coins to decide the outcome of her last battle. Nothing says "I'm an expert" like "Heads or Tails".
On the other hand, a pretty cool matchup. We have the world traveling Bride, who has fought pretty much every kind of fight in the sword and Hand to Hand categories. We have the world traveling Super Spy, who has fought pretty much every kind of fight.
Oh, and it's Daniel Craig Bond, because, of all the Bonds we had to choose from, one of us, who won't be named, had a massive hard-on for him. Who the hell doesn't pick Connery?
So, Mr. Modern Remake of the spy and the girlfriend of the famous movie director it is. The horn goes, and they both rush the platform. The bride rushes up the side of it, with a close up of her feet (Quentin has a foot thing). She grabs her Hanzo (with an "o" btw) sword, and turns, striking a pose, ready for combat. Bond parkours up the side of the platform, and ducks a swing of the sword, grabbing his Walther P99 and getting clear. he drops back to the ground, and turns to fire.
The Bride does some dumb-ass walking through the air wire bullshit. She closes the distance, and manages to deflect the first shot. But the second, and third make it through, one driving in to her shoulder, the other grazing her side. She drops the sword, and clutches her arm as Bond smartly refuses to move closer. Unexpectedly, she throws her sword, catching Bond across the upper chest. This rips his shirt, and makes him bleed on his crisp white dress shirt. At this point, he's had enough, and lays out a pattern of shots that are accurate and deadly.
Winner: Bond
RobbieRobTown:
 A lot of people ask me: "Hey, RRT, weren't you too depressed to see movies, read comics or go out most of the last 5 years?". It's funny you should ask me that AGAIN, MOTHER, because it's true. I saw Kill Bill and Casino Royale in the same downtrodden state as I had seen everything else in the last half decade. I was probably busy thinking about girls, and my paralyzing fear of them as I watched these movies. It's hard to remember details, but as I recall, both plots revolve around women leaving me for other men, and feeling too much crushing weight on my chest to be able to eat any of the popcorn I bought.
"But RobbieRobTown, it's Christmas!" you might say, and I would be forced to concede your correctness. Yes, YOUR correctness, Dear Reader. A Chrismas fight is one of the most blessed types of smackdowns in our otherwise topsy-turvy world.
As I imagine this, the lights are dim, Bing Crosby is playing on the stereo, and Sydney Crosby is playing on the television. The fire is crackling in the arena, as both Bond and the Bride emerge from their dressing rooms, sheepishly attired in their Christmas sweaters.
"Your sweater, my darling," Bond would begin.
"I know. let's just get to mother's house and then we can burn them", the Bride would say, finishing Bond's thought.
With a few hours before they had to hit the icy roads and visit family, the two would curl up together in front of the fire and play scrabble. Bond would open with "Q" for 20 points, and The Bride would follow with "Quentin". the two would throw back their heads and laugh in spite of themselves.
"Champagne?" Bond would ask.
"You're driving, and we'll never get a cab if you don't!" the Bride would reply.
"Then, let's stay in".
Then, as I understand sex from the internet, James Bond would repeatedly insert his "penis" into The Bride's "vagina". She would respond to this, again, based on my research, by screaming loudly about what a terrible person she is, and how she deserves punishment of some kind or another. James Bond, I can only assume, would then oblige her by producing uncanny volumes of Elmer's white glue and depositing it in the egg chamber, probably in the next room. Then the bride would would use her ghastly ovipositor to lay a series of eggs which are even immune to the cold of  deep space planets like LV-421.
James Bond would never stand for The British Empire being overrun by hand-vaginas with acid blood, but The Bride would defend her offspring like any Queen should.
It is here that James Bond would have the greatest conundrum. Does he save England, or The Queen? I rather think that if it meant England would go on, James Bond would kill the queen, though it would break his heart to do so.
Just as the Bride begins spitting her weird acid-snot at Bond, Bond would nuke the whole arena from space, I can only presume with the aid of his wristwatch which has a laser, grappling hook, and direct line to the future, because Q gave it to him.
Winner: Bond, all day, any day.
Loser: Ridley Tarantino's confusing films.
Cub Reporter Keith:
Last Christmas I gave my wife the Kill Bill blu-ray and then bought every Bond so far released on blu-ray. I love all of these films so much. And so I want to try to dump the fight in my brain onto your screen.
The Bride smiles a half smile as she looks at the suited enemy across the arena. Bond checks his cufflinks to make sure he looks the part to face off once again against an enemy he neither hates nor loves. It is just a job for Bond and he will do what is needed by Queen and country.
Not the Bride. She has added Bond's name to her checklist. She has been told that Bond knew Bill, that Bill still had a gambling debt to repay from a night of baccarat. And that means that Bond will want to settle up the debt in any way he can, including putting little BB in danger.
She can't allow that.
On the pedestal are a Walter PPK and a Hanzo sword. The opponents approach slowly, taking the size of each other. Their eyes meet.
"It can end now, just walk away," Bond says.
"It doesn't work that way. This ends here for one of us."
"Fair enough. But when the end comes, remember that I gave you a chance."
The Bride tilts her head slowly to the side until there is a small cracking sound.
"It was over before you ever walked into this arena, Mr Bond."
Bea strikes fast with a flurry of straight-handed jabs, searching for a weakness. She fails to find one. Bond parries every blow and begins to move around her, his jaw tightening as he keeps pace with the kung fu master.
Bea feigns a turn and catches Bond not by surprise, but by enough of a margin that he loses a fraction of a second responding and she gets hold of his collar. She pulls Bond forward and drives her forehead down onto his nose. Blood spurts out as Bond stumbles backward. The red grows on Bond's formerly pristine three-piece suit.
The Bride leaps into the air, in a way that some may call flying but in fact is jumping really quite high. Absolutely not flying though. And lands on the pedestal. She grabs both the sword and the gun as Bond retreats a few steps. Bea hops down to the arena floor and tucks the pistol into her belt.
With a flourish, the Bride gives a demonstration of her sword technique to the British assassin, swinging the blade in wide circles. She spins, bringing the blade into striking position when Bond, who appears to have faltered, brings his left arm up to protect himself. Bea sees her opening and lunges with the sword clenched in her right hand, driving the razor-sharp blade into Bond's forearm to halfway down the blade.
Bond is looking at the ground, breathing hard, as blood pours from his arm. Then, with a sudden movement, he twists his left arm away. The blade, having run through his arm between the two bones, is a victim of physics – levered out of the Bride's hand in a smooth motion. Her eyes following the weapon, she realizes too late that she is watching the sword while Bond is retrieving his pistol from her belt.
They lock eyes again for just a moment. And the gaze is broken when a third eye blossoms on Bea's forehead, a blood rose from a 7.65 mm slug.
Bond stands in the arena, a Hanzo sword still lodged in his arm, the smell of cordite in the air.
Only one left. And James Bond of Her Majesty's Secret Service is ready.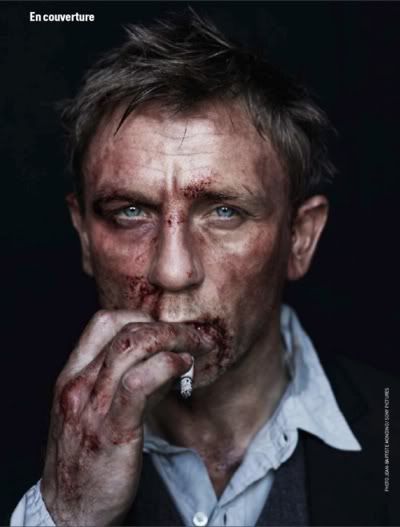 Winner: James Bond, Agent 007
In a rare 3 way, and the only 3 way you will ever hear RobbieRobTown associated with, Bond moves unanimously onto the finals! Stick it in our collective craws below!