(Note: This is a repost of the original).
The Correctness has been lax in it's duty to our readers lately. We've been ignoring your need for some serious literary discussion and parsing of ludicrous pop songs. In order to alleviate this, we present an in-depth look at a song by a woman with a dollar sign in her name.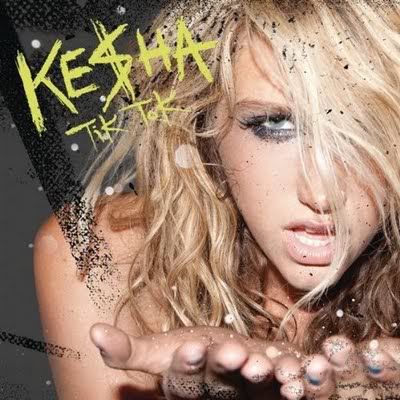 Wake up in the morning feeling like P Diddy
A bold beginning, bringing the listener straight into the action, with little or no preparation. Our subject is awake, and having an emotional reaction. However, we're uncertain what that reaction is, as, in order to understand the simile, we're forced to have a general understanding of how P Diddy feels, or alternately, what aspect of P Diddy the subject is meant to be emulating. Curious, a riddle presented in the opening. Perhaps this will evolve through the narrative to be important.

Grab my glasses, I'm out the door, I'm gonna hit this city
The subject continues to prepare for the day, now leaving her (we'll assume this is a female, based on the singer). She is preparing to take on her world, to get involved, be active. She is, however, bringing her glasses, perhaps to hide some aspect of herself from the world. Curious. What is she trying to hide, one wonders.

Before I leave, brush my teeth with a bottle of Jack
But wait, she hasn't left yet, or perhaps she's returned inside. She needs alcohol, a fix of some kind before she can continue. Again, this seems to point to some challenge or uncertainty she has to struggle with. Why does she need to alter her state in order to continue her day?
'Cause when I leave for the night, I ain't coming back
Confusion. We know that it is morning, and yet she uses the phrase "leave for the night". Certainly "leave for the day" would make more sense, and position the reader for the likely fact that she will not be returning again for some time. There is a possibility that the "home" doesn't even belong to our subject, that she is perhaps leaving from the previous night. This could be the end of a one night stand?

I'm talking pedicure on our toes, toes
Our subject is now with others, referencing "our toes". She has joined with what we can assume are friends, taking time to make her feet presentable.
Trying on all our clothes, clothes
The preparation for (what we can assume is) an evening out continues, with the subject attempting to present an aspect of herself to the world. We're seeing a theme of changing, hiding, making presentable.
Boys blowing up our phones, phones
We can assume that "blowing up our phones" means that the boys are calling constantly, as opposed to their being involved in actively exploding those phones. This creates the idea that the subject and friends are popular, and in demand from men.
Drop-topping, playing our favorite CDs
The subject's group is moving toward their destination, enjoying music. Perhaps they are listening to P Diddy?
Pulling up to the parties
Trying to get a little bit tipsy
We'll deal with these lines together. The group arrives a number of parties, with the goal of consuming more alcohol. We start to see a thread of impermanence, of moving from one event to the next, of searching for something. Combined with the recurrence of drinking, this leads us to assume there is something the subject is avoiding, or escaping from, though it is still not certain what that is.
CHORUS:
Don't stop, make it pop
DJ, blow my speakers up
Tonight, I'mma fight
'Til we see the sunlight
Tick tock on the clock
But the party don't stop, no
The Chorus is quite simply a plea from the subject to Time itself. The struggle, the weight of the subject's pysche is so great that she simply needs to avoid it at all costs. She wishes for the night to continue forever. She wants to "fight", to prevent responsibility, and to not have to face herself. But time will not be stopped, and the clock continues to "tick tock", and draw her inevitably towards her showdown with her inner self.
Ain't got a care in world, but got plenty of beer
We can only assume that the subject is being ironic about not having a care in the world, since she clearly is escaping from her troubles, and immediately consuming beer to further avoid them.
Ain't got no money in my pocket, but I'm already here
Perhaps this is a clue to our subject's strife? She has no money, perhaps a struggle with finance or lack of work? Has her morning drinking cost her her job? No matter, she is "already here", whatever the case is, her fate is set, she is resigned to it.

And now, the dudes are lining up cause they hear we got swagger
But we kick em to the curb unless they look like Mick Jagger
The word is out that subject and her group are at the club, and they are all interested, as there is word that this group is a potent one, full of interest and power. However, they will soon find that they are unwanted, unless they have a specific look: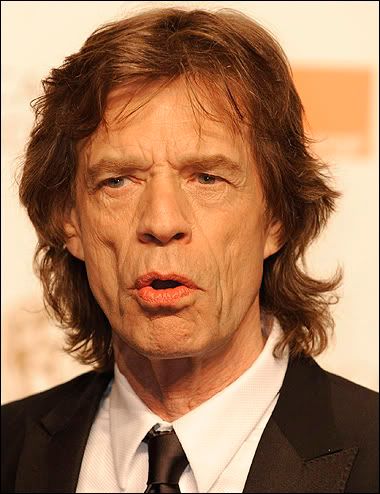 This is troubling, the impression we've been given is that this group is interested in the "party life", and youth, beauty, eternal evenings. But the idea that they are only interested in this specific look creates a bit of a paradox.
I'm talking about everybody getting crunk, crunk
The subject is describing the way in which the club is "getting crunk", meaning they are reacting to a style of music, or possibly this could mean that they are, in fact, getting cranky? Which in light of the company they prefer, would make sense, as the men they are interested in are quite old.
Boys tryin' to touch my junk, junk
Now this is where things really get tricky. The Urban Dictionary defines "junk" as "Male genitalia". Up until this point, we've assumed that the narrator was a woman, though a review will show that the only reason we might have to think this is that because the song is sung by a woman. This forces us to review all that we think we know. Is it possible that we've been misled?
Is the subject is in possession of male genitalia? That "she" is, in fact, a "he"? Are we dealing with a homosexual subject? Perhaps some kind of transgendered person or hermaphrodite?
This seems a strong likelyhood, and is supported by a number of the lines above. The subject is clearly running from and avoiding something. One suspects it is "her" own sexual identity. Perhaps "he" is a self-loathing homosexual, who is unable to come to terms with himself and thus hides through drinking and pedicures following nights spent with strangers.
Gonna smack him if he getting too drunk, drunk
We're unclear as to whom the "him" refers, likely one of the other men in the club, but the subject reveals a concern about the other person becoming too drunk. This would likely cause the individual to be unable to perform sexually, or perhaps just exhibit unwanted, perhaps un-Diddylike behavior
Now, now, we go until they kick us out, out
Or the police shut us down, down
An indication that the subject needs for this distraction to continue forever, that ending the party will be unbearable. A possible alternate reading would be that the subject is referring to the Gay rights struggle, that the "fight" will go on until the police are forced to act.
Police shut us down, down
Po-po shut us
This concept is repeated, strengthening the resolve for the fight, and the likelihood that there can be no end except this. The line devolves into an almost T.S. Eliot-like drone.
DJ, you build me up
You break me down
My heart, it pounds
Yeah, you got me
The subject is reaching the crux of "her" fight with her psyche. She now realizes that she cannot hide, that she can no longer run from what she is, whom she has become. The DJ, the situation has brought her to realize that her fleeing has become her strength, the rock which she can anchor her soul to. But it also becomes the crucible in which she is taken apart, all of her faults on display. The fight is over, she can no longer hide her true self. She finally gives in, and accepts what she is.
With my hands up
You got me now
You got that sound
Yeah, you got me
The acceptance is growing, she has conceded to her struggle, given in completely. The voice of reason within her has spoken, and she complies.
DJ, you build me up
You break me down
My heart, it pounds
Yeah, you got me
With my hands up
Put your hands up
Put your hands up
The subject transitions into full acceptance, though fearful, she is now ready to not only accept who she/he is, but also encourages the listener to do the same, to give in to their/our own inner struggle, and to "put your hands up".
As our journey through the struggles of the subject continues, it becomes more and more clear that "Tik Tok" is a song of change. It takes us on a journey from scared, hidden self-loathing, hatred for the true self, to a full acceptance of an alternative lifestyle. It is a glorious appeal for everyone to stop hating their inner selves, and to face that reality head on, and allow it to flourish.
The brilliance within is that such a clear message of such a delicate nature is hidden within a fairly crappy pop song. That juxtaposition is the crowning glory of this song. That what seems to be utterly devoid of importance or worth hides within it a beautiful moment self-revelation.