(Note: This is a repost of the original).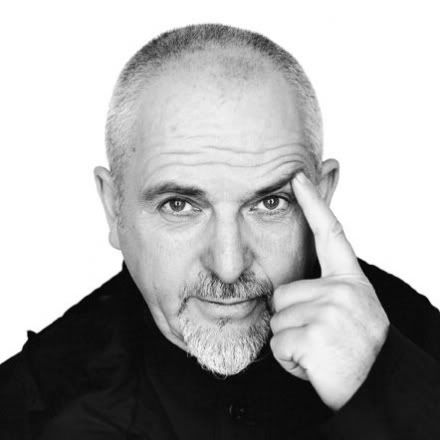 I love me some Peter Gabriel. I really do. So imagine my delight when I found out there was a free stream of his latest recording "Scratch My Back" available online. He covers some of his favourite artists, like David Bowie, Radiohead, Paul Simon, Arcade Fire and Neil Young. In turn, all those artists will do an album of Peter Gabriel covers called "I'll Scratch Yours."
That's a pretty cool idea, I think. Gabriel doing Bowie, Bowie doing Gabriel? Sign me up.
But here's the thing. Every song is slowed down to funereal pace, with synth and strings and mournful keening. Which in a weird way, kind of works for his cover of Heroes, but for the WHOLE ALBUM? Good God. It's only to be listened to when in the manic phase of ones mental illness. Even Peter himself is bored of it…look at that picture, he is so comatose he has to manually push his eyebrow up to register some kind of facial expression.
It would be like "So" with every track at the same pace as "Red Rain" without "Sledgehammer" and "Big Time" to brighten the mood a little. Which would then make the album title "So What?" more apropos.
But don't take my word for it, click right here and take a listen for yourself. Who knows, you might find it haunting and achingly beautiful. Or you might start the long arduous task of rubbing your wrists on the blunt edge of your desk in an effort to slice them open in 5-6 hours.
That said if he tours again I will totally go see him. That's how awesome he is.