Posted by
The Correctness
on Aug 11th, 2009 in
Movies
|
22 comments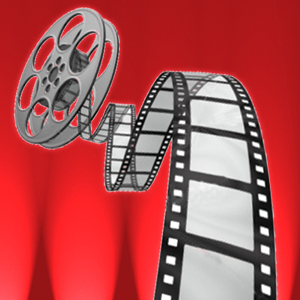 Here at The Correctness, we pride ourselves on better living through smarminess. But our mother (collectively) always told us that you also have to say nice things about stuff sometimes, otherwise people just think you're a bitter old jerk.
So, The Correctness now presents 10 movies you should see, but probably haven't. Well, odds are you've seen a couple of them. Begin your rabid e-mails of dissent and film one-upsmanship now. These are no particular order, save the order we thought of them.
1. Zero Effect (1998)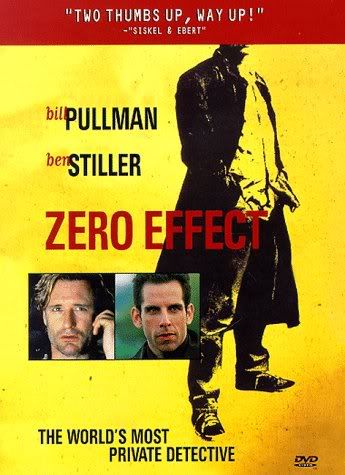 Written and Directed by one Jake Kasdan, Zero Effect features Bill Pullman as a reclusive weirdo, who also happens to be the most brilliant private investigator of our time. Ben Stiller appears in a straight man role as his much put-upon assistant. The pacing is fantastic, the interplay between Pullman and Stiller is funny, and the mystery almost gets lost behind the intriguing characters.
Why should you see it?: Because it's funny, smart, and keeps you guessing.
2. Brick (2005)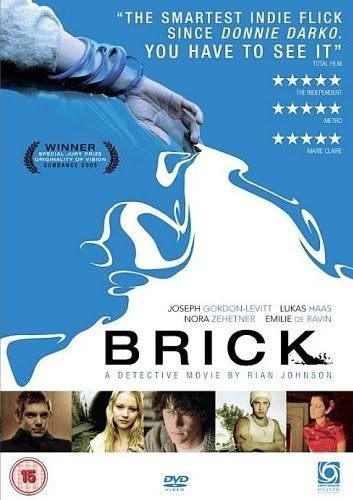 Rian Johnson's (Writer/director) hard-boiled detective meets high school masterpiece. It takes a few minutes to get used to the patter and style of this movie, but it's well worth the effort. The always great Joseph Gordon-Levitt stars as an outsider who is trying to find out what happened to his ex-girlfriend, while constantly being pummeled by various thugs. Watch for the scene where he interrogates the school's stoner for a brilliant line or two.
Why should you see it?: It's well made, interesting, and different than pretty much every other movie out there. Hell, isn't that reason enough?
3. Primer (2004)
Written and direced by Shane Carruth (we're starting to see a writer/director trend here), Primer is the story of a time machine. Or possibly the story of the evils of time travel. Or possibly the story of guys in white dress shirts. Okay, we admit it, we're barely sure what happened in this movie, and what's why we love the crap out of this movie. Watch it, enjoy it, google it after it ends, read the theories, check the spreadsheets that other people have made, then write us and explain the whole thing.
Why should you see it?: It's smarter than you are, and was made for $12.35. It'll give your brain a workout, and you'll want to start watching again as soon as it ends.
4.Withnail and I (1987)
Richard E. Grant and Paul McGann star as struggling actors living in absolute drunken squalor in a dismal flat in 60′s London, who decide to get away from it all and head to the country.("Please help us, we've gone on holiday by mistake!!") They dodge angry poachers, angry bulls and horny uncles. Okay, so it's not an event heavy film, but writer/director Bruce Robinson (There it is again, the writer director thing) has crafted an insanely quotable script that has elevated this to must see cult status.The performances are fantastic, especially Richard E. Grant and the almost film stealing Ralph Brown as Danny. And apparently the amorous "Uncle Monty" was based on Bruce's experiences on the set of Romeo and Juliet, trying to resist the advances of Franco Zefferelli.
Why should you see it? So you'll know what the hell people are talking about when they scream "GET IN THE BACK OF THE VAN!!!" in a high pitched voice.
5.CLUE (1985)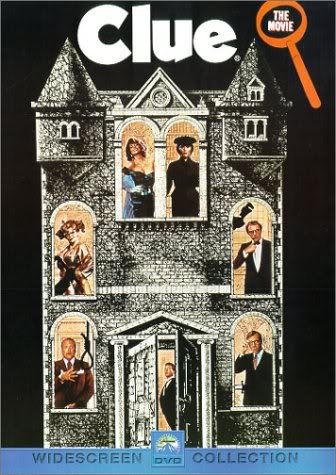 This film has absolutely no right to be anywhere near as awesome as it is. It's based on a board game for Christ's sake, you wouldn't throw down cash to see "Masterpiece, the Motion Picture" so why would you see this? Well, it's got an incredible cast, some great gags, and some fairly sweet cleavage. (Thank you Leslie and Colleen) This is broad door slamming farce done right, which is impressive enough on it's own, but add Tim Curry, Madeline Kahn, Michael McKean, Martin Mull, and Christopher Lloyd into the mix and it becomes greater than the sum of it's parts.
Why should you see it? It has three endings. Which is still 3 endings less than Return of the King had.Also Madeline Khan describing how much she hates the maid. "I hate her sooo…FLAMES…FLAMES"
6. Idiocracy (2006)
Is Idiocracy a goofy comedy or is it a FRIGHTENINGLY ACCURATE AND TERRIFYING VISION OF THE FUTURE?!!!! Sadly, it is both. Luke Wilson travels to the future and finds that while the smart people were holding off on having kids, the stupid people had them in droves, and eventually, the smart was just bred out of the human race. I think the film suffers from comparisons to Mike Judges more well known and relate-able satire, the brilliant Office Space, and truthfully, Idiocracy just isn't as good as that. But it does have some great moments, and the overall point of the film is becoming sadly more and more relevant every day.
Why you should see it : Because if you don't watch smart stuff now , the TV show "Ow! My Balls" will become a reality.
7.Iron Giant (1999)
You probably know director Brad Bird better for The Incredibles, or his tenure with the Simpsons. In this film, set in the late fifties at the chilly freezing point for the cold war, a young boy finds a mysterious giant robot in the woods and takes him in  like a lost dog.  The reason you are seeing this film is for the writing, and along with some very , very funny sequences, there are some lines in this movie that we defy any man to avoid getting all misty over.  Those of you that have seen it know what I'm talking about when I say "Superman".  The film is also stylistically lovely, and features implausibly good performances from Harry Connick Jr, Vin Diesel and Jennifer Anniston.
Why should you see it? I can't say this enough- that scene near the end with the line- Oh God, the heartwrenching line…All he says is "superman"- I can't even- I don't- there is something in my eye…
8. Sunshine (2007)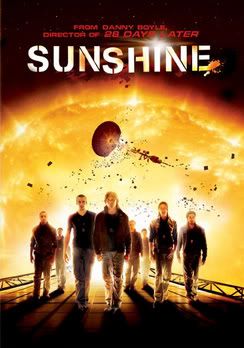 While everyone was busy making a big fuss over Danny Boyle's Slumdog Millionaire, everyone was also forgetting to see this film. A space thriller set on a ship sent to rescue our own dying sun, It's everything that you hoped Event Horizon would be, but wasn't. Subtle, creepy, and paced delicately, this is science fiction about people, and less about robots with lasers. In fact, If we had any criticism, it would be that this film has nary e'en ONE robot with a laser, but it does have a remarkable realism.
Why should you see it: Creepy because you care about the characters, not creepy because of the number of robots with lasers, or the number of 12 year olds in the audience with you. Plus, Danny Boyle.
9. Space Buddies (2009)
This tour de force is a movie about puppies in space.  They talk. They are talking puppies in space. Here's some key plot elements, in case you aren't getting it: A bunch of cuddly wuddly puppies, who are cute, and can talk, are in SPACE! What Casablanca is to the dramatic genre and noir style, Space Buddies is to the space dog genre. These are the spaciest fucking dogs in space that I have ever seen. Look at their wittle helmets! Look at 'em! Couldn't you just shove 'em out an airlock until they pop? They go to the moon, like Neil Armstrong achieved nothing of importance. Seriously, I can't make a big enough deal out of how the dogs are the fucking spaciest. They space the FUCK out of this movie, in space, with their talking dogsness.
Why you should see it: You are so sick of bad news that only floating puppies can drag you out of your depression.
10. Pootie Tang
This from Special Guest Correspondent and hard core Pootie Booster Trevor Campbell
Stand up comedian Louis C.K. penned this 2001 cult classic about a man who is, "too cool for words". In this light, Pootie Tang doesn't speak English or any other recognizable language. For example, Pootie's pick up line goes a little like this, "baby, I'm gonna sine your pitty on the runny kine". When Pootie triumphs over incredible odds he just shrugs and says "sah dah tay!". Like Side Show Bob stepping on rake after rake in the Simpson's Pootie speak gets funnier & funnier as it goes on. Silly moments are bountiful including a scene where a voice-over foreshadows a characters dialogue – a mere 1/2 second before the character speaks it. Pootie's weapon of choice is a 99 cent belt from Pigglie Wigglie. He records a song with no sound at all & scores a number one hit with it on Billboard. You see, the film knows how silly it is and flaunts it, basks in it, revels in it. In fact, the whole film is a film clip shown on a Bob Costas talk show.
Relatively unknown Lance Crouther nails the lead character (a little bit John McKay meets James Brown and a pinch of Shaft), but the film is a really an ensemble piece chalked full of scene stealers including Chris Rock as three different characters, the wonderful Wanda Sykes, Jennifer Coolidge, & Robert Vaughn as "Corporate America" to name a few. This brings us to the very thin plot line. Pootie Tang must defeat, you guessed it, Corporate America. That's it. And that's fine! Where a lot of comedies fall apart is trying to deal with too much plot. We (the viewer) don't care, please just get to a joke. Louis CK being a stand up comedian seems to get this and film's flow is very much like a stand up act with quick set ups & lots of punch lines. CK relies more on his great cast & characters than plot devices and you'll thank him for it. Some will accuse Pootie of being a one trick pony, but it's a damn funny trick.
Warning: instead of "hello buddy" you and your friends will all be saying "wa da tah, my damie" the rest of your lives!
Why you should see it: Because if you don't, special guest correspondant Trevor Campbell will hunt you down. Also the tragic death of Pootie's father is worth the price of a rental alone.