Well, due to powers out of our control, there was no Smackdown panel at Calgary Expo this year. We're looking at returning for next year, and also possibly one or two cons in the USA this year (more as it develops). So instead, some of Admin_Rock's Expo adventures…
I had booth for my Brickwares Lego stuff, it looked like this.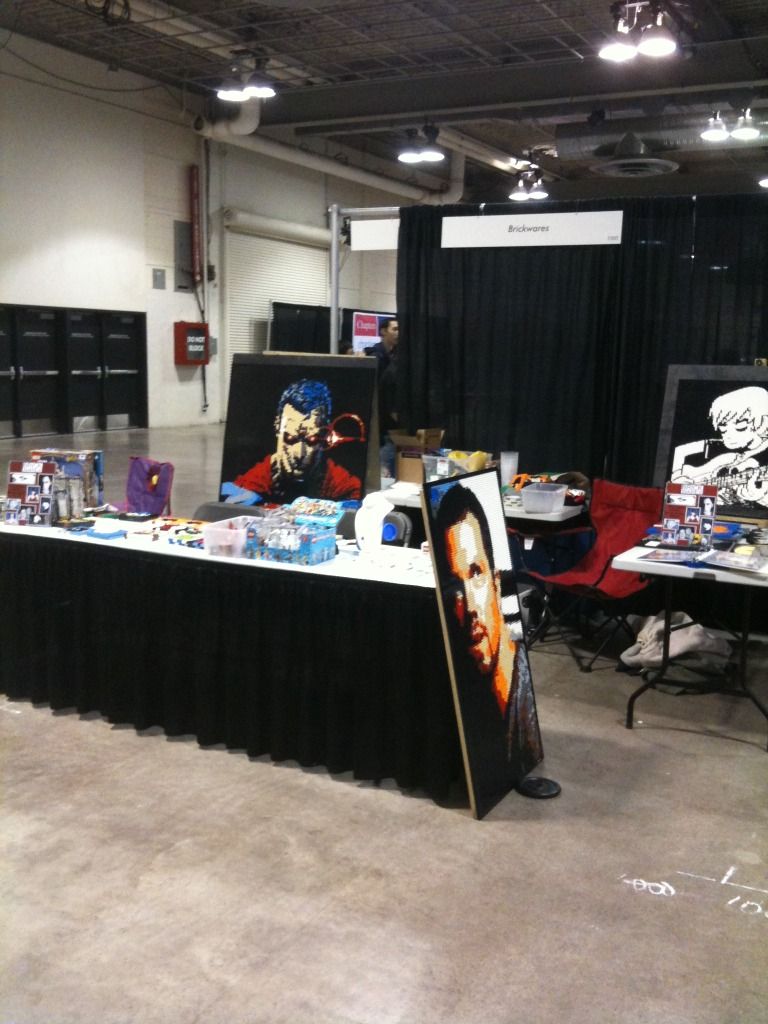 A couple of you were kind enough to drop by, and Tomass was lucky enough to get his own private panel, as the other boys just happened to be hanging around the booth at the time. I like the private panel idea. Next year, what, $120 per?
So yeah. I made a Lego Mosaic of Jayne, and Adam Baldwin was kind enough to sign it for me, and capture the moment on film. He was super nice, and we're best friends now…
Later in the weekend, I also used the Lego magic to weasel my way to the front of the line to get Billy West and John DiMaggio to sign my mosaics. I think Bender would appreciate that I did that. Here's me and John, we're best friends now…
I built a Scott Pilgrim mosaic that RobbieRobTown is totally jizzing his pants about.
Oh, and just to top off the weekend, Wil Wheaton came by to talk shop. He's a big Lego fan as well. We're best friends now…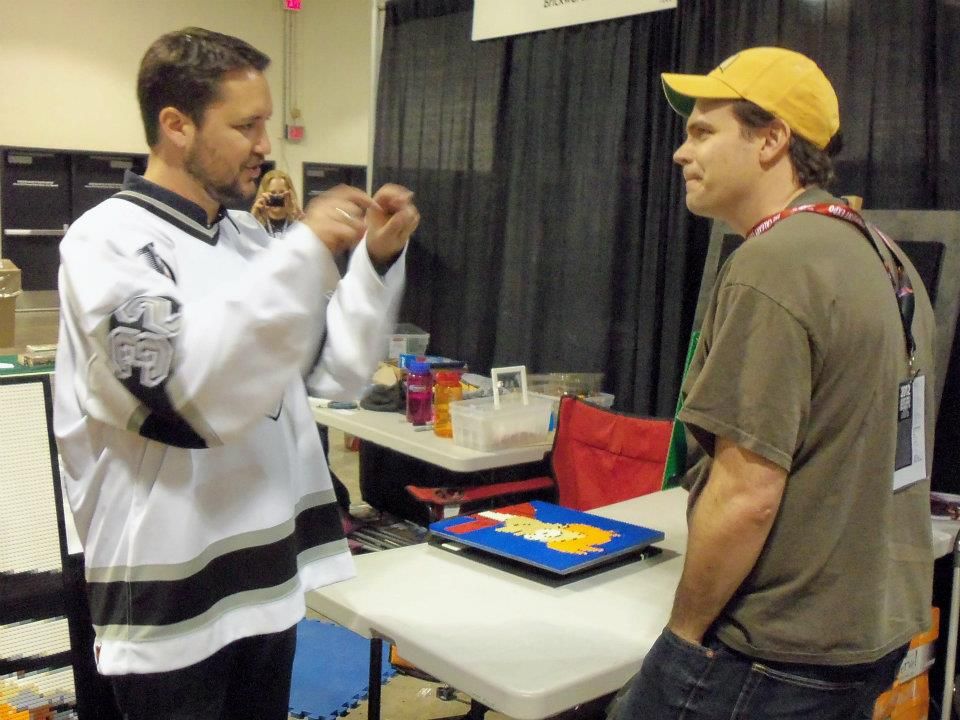 Oh, and we're all jazzed up about The Avengers, heading out to see it opening weekend. I think TBinns is the most excited. I'm also excited, because Joss Whedon wrote and directed, and because I get to eat popcorn.
Excelsior, or some junk!
Admin_Rock.