Posted by
Tbinns
on Mar 2nd, 2010 in
Correctness
,
Gaming
|
1 comment
Note (This is a repost of the original.)
Exciting news gamers! We have a sneak preview of the upcoming MTG Correctness expansion pack! Now you can create entire decks of Correctness to amaze and dazzle your friends with. Tournament play is about to be taken to a whole new level. And by that of course we mean these are not in the least bit legal in tournaments. Or actual games. But we have put in a call about the expansion to Wizards of the Coast, and we expect to hear from them any day now.
Well, not them personally but certainly their lawyers
So get your counter dice ready, your mountain dew at hand and turn Rush up on the Ipod fellow nerds, as we proudly present a few samples from Magic :The Gathering the Correctness Expansion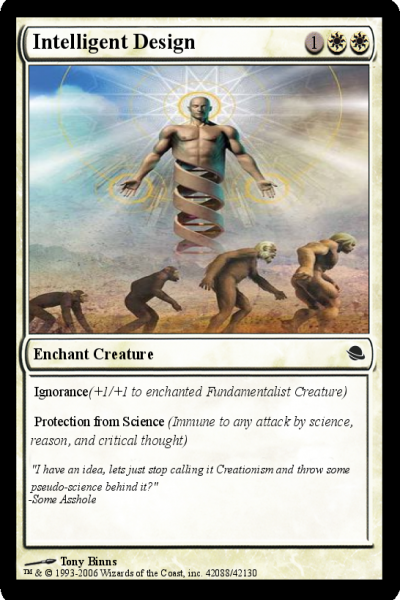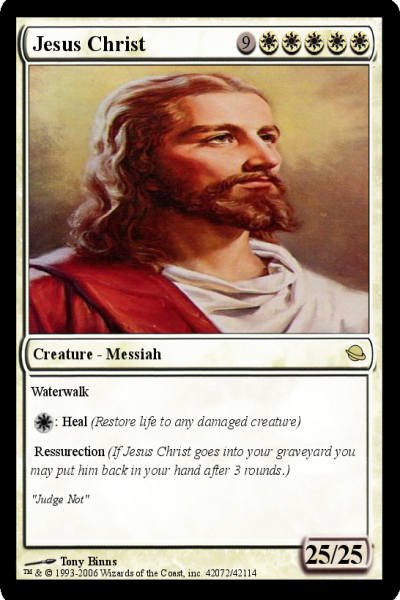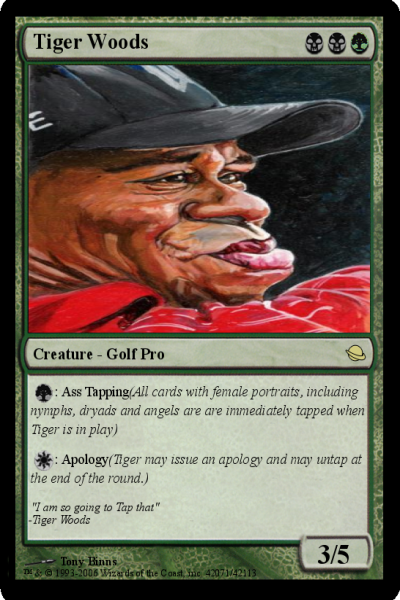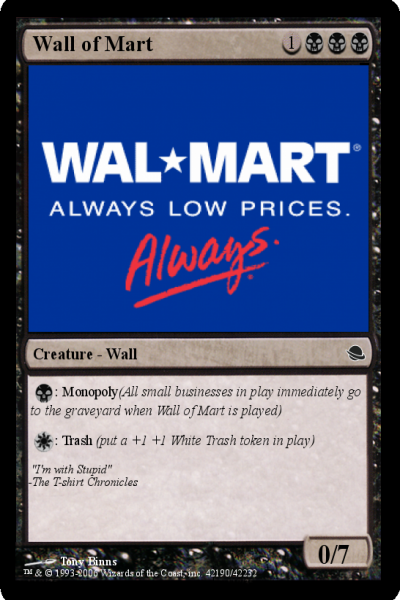 ————————————————-
Comments (2)
NotVictoria said on 02-03-2010
NotVictoria

Tee-Hee! Love the Tiger woods one.
Tomass said on 03-03-2010
Tomass
Funny shit but a small point of geek error.
Re: Cthulhu – There is already a MTG game mechanic called "Madness". Maybe "Insanity" is another option.
If you care there is an explanation of the "Madness" rule here
http://www.wizards.com/Magic/Magazine/Article.aspx?x=mtgcom/feature/7
Sorry I'm a geek I can't help myself it needed to be said.