Posted by
admin_rock
on Jan 23rd, 2012 in
Gaming
|
8 comments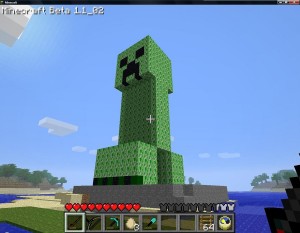 So Tomass rightly suggested that we run an article on our favorite games, video and otherwise. I like this suggestion a lot. Made me think long and hard about games and such, what I play and I what I don't.
Admin_Rock
I tend to be a non-standard gamer, I don't often get in on the "big games" that everyone else does. I blame Civ II. I started playing Civ in university, right around the time Civ II came out. And I still contend that it's the best video ever made. In fact, the sequels weren't able to make it better, just more graphic-ky and less fun. Even Civ V is a pale shadow to the immense replayability of Civ II (See Master of Orion II as well.)
So, this year, I spent an inordinate amount of time playing
X-Com Apocolypse – http://store.steampowered.com/app/7660/?snr=1_7_suggest__13

Loved the first 3 X-com games. Great action, lots of tactical battle, that kind of thing.
Minecraft – http://www.minecraft.net/
Sweet Zombie Jesus that's a time killing brilliant game. I think it might be one of those games that you LOVE or HATE. I love it. I've been farming lately. Built a bunch of greenhouses and sheep pens, and then attacked the Nether for some Blaze Rods. You know, normal stuff. My son is also addicted, and thanks to continual viewing of every Minecraft video ever made, he knows way more about the game than I do.
Here's a bit of an explanation…
http://jasonlefkowitz.net/2011/09/the-unbearable-lightness-of-minecraft/
Football Manager 2012 – http://store.steampowered.com/app/71270/?snr=1_7_suggest__13
Come to think of it, I might still be playing 2011 or 2010. Doesn't matter. If you don't follow soccer, you don't care. If you do, you probably know about it already.
Atom Zombie Smasher – http://store.steampowered.com/app/55040/?snr=1_7_suggest__13
Bought this on sale, pretty fun. Like Tower Defense with a plot.
Still looking to play Skyrim and Arkham City, but I tend to wait until they drop in price. Arkham Asylum was fun, but got a little repetitive towards the end, and I lost interest. So I can wait.
Board:
Time is the big factor here. Finding enough of it to play with two young kids is tricky. My oldest is now 8, and we've been able to play a few games together , so this list might reflect that.
Ticket to Ride – http://www.daysofwonder.com/tickettoride/en/
This one I play with my wife and son. It's fun, easy, and I don't give a crap who wins (which is unusual for me.)
Smallworld – http://boardgamegeek.com/boardgame/40692/small-world
The boys and I play this on game night occasionally, when we don't have a role playing campaign of some kind, or someone is away. Fun, strategic, and lots of little pieces.
Castle Panic – http://boardgamegeek.com/boardgame/43443/castle-panic
This one might be a little simple for most, but I can play it with my son, and it's great. It's a co-operative game, so we can play against the evil trolls.
Sorry Sliders – http://www.hasbro.com/en_CA/shop/details.cfm?R=8E5F14CC-5056-900B-10CE-9BEFA3833CD5:en_CA
I know. Shut up. But, in my defense, it's a pretty fun "finger flick" game, and my wife and I get pretty competitive about it. My son then acts as an X-factor, changing things up, doing the unexpected.
Other:
Laser Tag: Did this again last weekend, after not playing for a while. Still awesome.
(Here's Tomass's list from the comment)
Like video games, indie or not:
From Dust -http://en.wikipedia.org/wiki/From_Dust
Bridge builder – http://www.hypegames.com/action/4634/bridge-builder-2.html
Minecraft – http://www.minecraft.net/
Board games:
Ticket to Ride – http://www.daysofwonder.com/tickettoride/en/
Carcassonne – http://en.wikipedia.org/wiki/Carcassonne_(board_game)
Misc. other games:
Nic Cage Drinking game – http://www.androgynouskelly.com/comic/game-nic-cage-drinking-game/