Posted by
admin_rock
on Nov 26th, 2010 in
Team Smackdown
|
21 comments
Time for some Superteam Smackdown, live from the The Correctness's new Herodome, located in sunny downtown Newville. The tailgates are up, the beer is cold, the snacks are carby, it's time for some smackdown! We have 8 classic superhero teams fighting it out to see who can claim the title.
This week It's the Final! The Mighty Avengers vs. The X-men. Two titans of of the superteam genre, more titanic even than the Thunderbolts, who suck a bunch.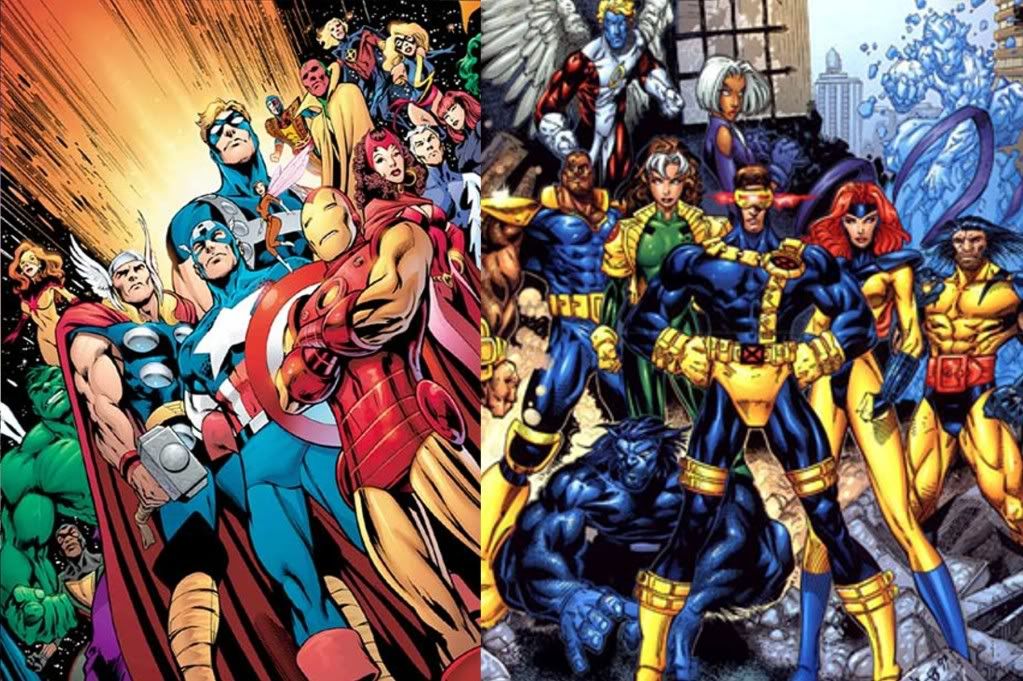 RULES:
-The two day prep, fight in an arena still applies.
-No outside interference from people who are NOT on your team. Ie: No stunts from Franklin and Professor X. Your team is your team and that's who you've got.
-Heroes with Multiple team affiliations can only fight for 1 team
- Only 5 members max per team. Current lineups are based on our choices, as we are awesome.
-Remember, this speculation is based on the TEAM MEMBERS we have assembled. Yes, the results would have been very different if Professor X was on the Team, or Green Lantern, or Martian Manhunter or whomever. But they aren't, so the results are based on who we've got.
The Avengers (Thor, Captain America, Iron Man, Hawkeye, Wasp (Janet))
vs
The X-men (Cyclops, Wolvie, Jean, Colossus, and Rogue)
RobbieRobTown
The final you (might) have all been waiting for (to end)! The Avengers vs The X-Men! A beach volleyball team versus an eighties hair band! How could you not be excited about this? This is going to be the best kegger ever! Rent the cottage! Buy the Doritos! Don't tell your parents! Tie the dead guy to yourself and pretend he's still alive for the whole weekend! Hilarious!
Does the whole Marvel universe strike anyone else as one of those eighties teen movies where the evil developer is going to tear down the karate orphanage and replace it with a gold building made out of stocks and veal? Lucky thing the evil developer is so arrogant he's willing to bet it all on one karate match, even though he has everything to lose and nothing at all to gain- But then what did he have to gain by knocking down that karate orphanage in the first place? Whole thing was built on a radioactive Indian burial ground anyway, and it's nowhere near any major bus routes…
I know, it's easy to rip on the Marvel Universe. The DC Universe is the same, but their demographic is like the Marvel Universe's self righteous older brother, and he just knows DC is much cooler because Batman swears sometimes.
FIGHT TIME!
Surprise Batman re-entry! Pow! Batman re-entered you! No, I'm kidding. Or am I? Maybe I'm dead serious. One certainty, Bruce Wayne is making money off these tickets. Frank Miller's Batman would own Ticketmaster, and the ticket stubs would have a chemical dye that would stain your penis the next time you jack off so Batman can blackmail you. He isn't in the fight, but he wants to know your masturbation schedule, and then he is going to tell Robin about it. At length- the discussion, not the penis. I am not Batman, I don't need to know anything about your penis. Eighties teen movie! Hilarious.
Speaking of Batman, Captain America should be the Batman of Marvel. He isn't super, he's just a guy who finished a fruit smoothie and a couple of Tony Robbins tapes and is feeling pretty confident. Can we just rule him out? "No!" shout Cap fans! "Too bad!" I shout.
One down. Let's rule out Cyclops too. One kick to the glasses and he's all "The curse of my laser eyes! Waaaaah! I'm sooooo sad!". Fuck that guy.
Next up: Iron man! Have you guys ever dated an alcoholic? I have. Tell him to choose between booze or you. He'll pick booze just to prove that HE is the one in control. I know, I know, his healing factor prevents him from getting drunk and stealing your shit and putting a bunch of pin holes in the condoms so he can have your baby and then bitch about it. Still, even with the healing factor, what a dick.
Here comes Thor! He has a hammer! He hammers frequently. He hammers in the morning, he hammers in the evening, all over this land. As soon as he is finished hammering out love between his brothers and his sisters (incest, Pete Seeger?), he is going to try and start hammering Kitty Pryde, and not in a sexy way.
"What's Kitty Pryde doing back in the fight, RobieRobTown?" you ask, if you have never visited the site before. To answer your question, I refer you to anything else I've written.
Thor comes out swinging, and Kitty Pryde isn't there. All the others fight a bunch, and then eventually they are all tired of trying to hit Kitty Pryde, who isn't there. There is a light lunch. Tony Stark pisses on the carpet, and claims he was sleepwalking, even though he was falling down drunk and having an "episode". What a dick! New plans are formulated to try to hit Kitty Pryde. Back from lunch! The remaining Avengers continue to try and hit Kitty Pryde, and she continues to be not there. Break for dinner! Day 2: Muffins, then trying to hit Kitty Pryde, who isn't there.
Finally, Thor gives up, and says something like "Ye are thee thusly! Nay, forsooth and such!". Then, throwing in the towel, Tony Stark gets married to someone else while you are on vacation. WHAT A DICK! Eighties teen movie! Hilarious!
Winner: X-Men!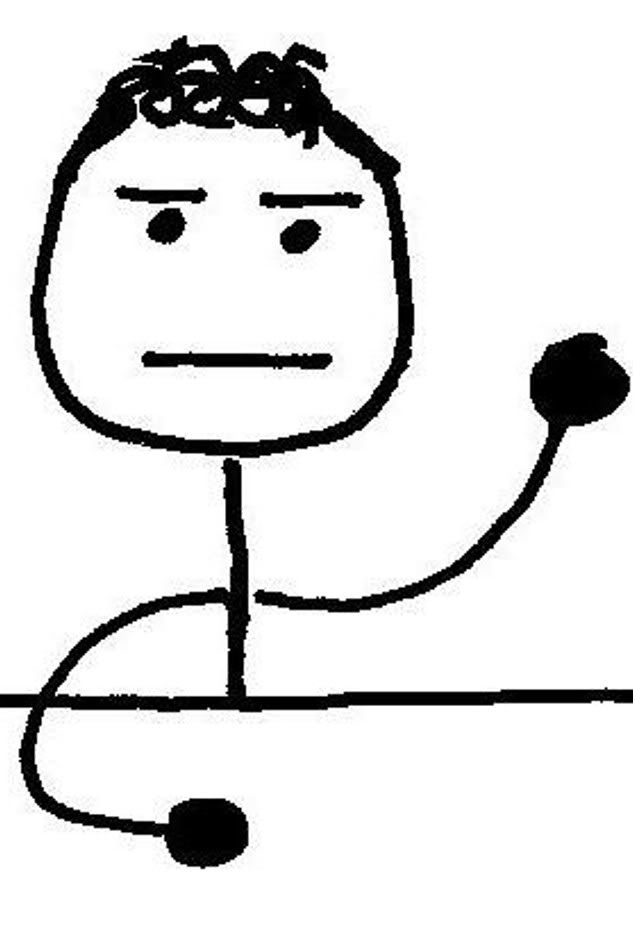 admin_Rock:
This smackdown was a tough one, for many reasons. It's easier to assess a one on one fight than it is to sort out the entire team vs team. Teams tend to vary greatly in strength, and over the years have had many different members. But none of that matters, it's FINALS day! X-Men vs The Avengers. And yes, this fight has been done a few times, of course never with our lineup, and never on our site.
My favorite part of the smackdown, and the part that many people forget, is that it's really a big game of "What if".
Does everyone have an opinion? Yes.
Is their opinion right? They probably think so.
Is there an overly obsessive fanboy who is going to nitpick and disagree with you. Abso-fucking-lutely.
Could you take him in a fight? Yep.
Would anyone do an admin_Rock vs fanboy smackdown? Depends on how hard up for content we are.
Would RobbieRobTown make a sidecard involving Newton from the old Hercules cartoon, a jar of Grape Smuckers and the correct pronunciation of the word "mischievous"? Almost certainly.
Could you take RobbieRobTown in a fight? Dude, have you SEEN RobbieRobTown? His picture up there isn't a line drawing, that's actually how skinny he is.
Would you fight him? Hells no. RRT is my friend, and he makes me laugh.
Can you get on with the smackdown already? K.
The two teams meet at the centre of the arena, and wait for the horn. The Avengers are surprised that the JLA aren't here, as they were told that The Correctness had planned the whole thing from the beginning to end that way.
The horn sounds, and the battle is on. Captain America barks out some orders, and The Avengers fan out to start the attack. The X-Men tighten up into the shape of an X, they like things like that. Even more, they like titles with the letter X in them. X-Men, X-Force, eX-Caliber, eX-iles, X-23, X-Man, X-Wife. Oh, you know what they love even more? Characters that hop in and out of the timeline. Man they love that. Nothing would please Cyclops more that to discover that he's in fact the father of Charles Xavier, except perhaps if he found out he was his own son (but NOT his own father.)
Wolverine is momentarily confused, as he is also an Avenger. Then he remembers what a bullshit idea that is, how little it makes sense, and gets his head back in the game. Cyclops fires an optic blast toward hawkeye's incoming arrows, which slices through them and puts Hawkeye out of his misery, and saves me from having to write anything further about him.
Wolvie goes after Cap, and they battle adamantium vs adamantium, shield vs skeleton. The sound is not deafening, but very annoying. This could go on for a while, we'll check in later.
Iron Man takes to the sky, and goes toe to toe with Rogue. This is a brilliant idea, as he's not in danger of the power transfer thing. However, he's not resistant to Jean Grey's psychic attacks, which leave him unable to do anything more than crash into the ground.
Meanwhile, Thor and Colossus are duking it out in the usual "every team has a strong guy" part of the fight.
Wasp takes advantage of the numbers and stings Cyclops, knocking him down. Jean hears his cries, and turns, unable to explain her attraction to such a milquetoast cardboard cut out of a superhero, and smashes Wasp to the ground with her telekinesis.
Rogue comes to help Wolvie, and though Cap is quick enough to defend against her, he can't handle the two of them, and Wolvie finally gets a shot in, dropping him.
Colossus is getting pounded by Thor, plain and simple. He's not strong enough to beat a God of Thunder. Which is why he's really glad when the rest of his time shows up and takes the fight to Thor. It's only a matter of time now, until Jean can grab hold of his mind, or Rogue can close and touch him, or Wolvie can sink some claws in. Cyclops is unconscious, we think, soooo hard to tell with him, and Colossus, as mentioned, not strong enough on his own. For the sake of argument, Wolvie gets a fist to Thor's head and extends the claws, giving Thor a lobotomy.
Game, set, and X-match
Winner: The X-Men
Tbinns

I think for this whole team thing to work, you have to bring a certain amount of personality into play. Personality is a key factor that's often overlooked in these battles.
For instance, yes Superman could launch someone into the Sun. But the key thing is…he wouldn't, he would never do that. If he was the sort of person who would do that, there would be no Lex Luthor.
Consequently, I think we need to focus on what one of these Characters WOULD do as opposed to what they COULD do.
To that end, I am going to take a guess based on what I know about these characters about who would end up taking on who, and based on that, who would come out on top.
Cap is a leader and a master strategist. He is also, despite Rob's protests to the contrary, awesome. He knows the real heavyweight here is Jean, so he's going to want to take her out first. The Avengers don't appear to have any mind protection, or psychics on the team, so for now, I'm giving this one to Jean.
Based on a system of honor, warriors code, and a deep desire to see just who is the toughest, I believe Thor and Wolverine would be naturally drawn to each other. They are in for a long battle. Wolverine has a metal skeleton, which means he'll be sucking lightning the whole time but, he also would recover from that quickly. By and large though, you get enough electricity and godly hammer strikes against you, you are going to pass out. I'm giving Wolverine vs Thor to Thor
I think Tony is smart enough to go after Rogue. Having no powers per se, and armour to protect him from her touch, he is the perfect candidate to take her out, which I think he could do without too much trouble especially with distance weapons. That one goes to Iron Man.
Wasp specializes in taking out big guys, buzzing in their ears and zapping away. But Colossus has metal skin his ears. No soft tissue. I'm calling Colossus.
That means Cyc vs. Hawkeye. Can Hawkeye take out the visor with an arrow? Yes, Can he do it under fire? I'm going to say yes. Can he do it faster than Scott can blast them away…uhhhh no. I'm calling Cyclops on that one.
So far that's 3-2 for the X-men. But here are the "Other factors" that need consideration. And they are crucial.
1. Can the combined mental might of Tony Stark and Hank Pym come up with some kind of anti psychic attack headgear in just two days?
2. Who exactly did Rogue touch just before heading into battle?
So it's still anyone's game…enough of the pre-show analysis, let's head to the arena. A hush falls over the crowd as the two sides square off. In calm, Cap gives Cyclops a respectful nod.
The buzzer sounds…there is a slight perceptible wobble in the air, but the X-men press forward to meet…
THE DEFENDERS!!! That's right bitches. Dr. Strange altered the fabric of space and time to reverse a completely unjust verdict. In his time off he has created an alternate universe that is EXACTLY like our own except for a) Nickleback doesn't exist, and b) Robbie Robtown LOOOVES Namor, especially his ankle wings. Which means the winner of the Defenders vs. The Avengers was in fact THE DEFENDERS AS IT SHOULD HAVE BEEN. This parallel universe slides into place at the sound of the buzzer and completely overlaps our own, becoming the primary earth for all continuity from now until forever stamp, stamp, no erase-ies, amen. To achieve this remarkable and incredibly unlikely feat, Dr. Strange would have to a) Realize he is a fictional character, b) Be aware of Rob's anti-Namor prejudice and c) have the power to do something about it from the pages of a comic book, thus affecting the outcome of a quasi obscure blog.
Sound impossible? Well, guess what?
Hulk grabs Colossus by the ankles and starts swatting Wolverine with him. Jean cannot penetrate the psychic barrier Strange has enveloped his team in. Surfer flies out and uses the power cosmic, which is only slightly less vague and sweeping than Strange's magic to reverse polarize Rogues power, so when she touches someone, she completely drains herself and makes others stronger. She tries that shit on the Hulk, gets swatted with a Colossus bat. Splat. While Cyc is blasting away Namor comes out of nowhere and K.O's him.
Hulk and Wolvie are STILL pounding the hell out of each other, but everybody else is down and out, because this is a right and just universe where the fucking DEFENDERS run the fucking table, and aren't taken out by people who don't like certain people's superheroic footwear.
Winners: THE DEFENDERS! Yes I'm serious. If you doubt it, click below, and sing along. Play us out, boys
Decision: X-Men
And so, Ladies and Gentlemen, the X-Men are crowned champions of the Team Smackdown, and join winners Superman (Smackdown) and Dr. Doom (Villian Smackdown) in the hall of Smackdown fame.
What's next? Who knows. Perhaps a non-comic book smackdown? Perhaps SuperMODEL Smackdown? Pitch your ideas below, and we'll mock them ineffectively!