Time for some Superteam Smackdown, live from the The Correctness's new Herodome, located in sunny downtown Newville. The tailgates are up, the beer is cold, the snacks are carby, it's time for some smackdown! We have 8 classic superhero teams fighting it out to see who can claim the title.
This week, we have DC's Justice League taking on Marvel's first family, The Fantastic Four.
RULES:
-The two day prep, fight in an arena still applies.
-No outside interference from people who are NOT on your team. Ie: No stunts from Franklin and Professor X. Your team is your team and that's who you've got.
-Heroes with Multiple team affiliations can only fight for 1 team
- Only 5 members max per team. Current lineups are based on our choices, as we are awesome.
-Remember, this speculation is based on the TEAM MEMBERS we have assembled. Yes, the results would have been very different if Professor X was on the Team, or Green Lantern, or Martian Manhunter or whomever. But they aren't, so the results are based on who we've got.
TEAMS
The JLA (Superman, Wonder Woman, Flash, Batman, Aquaman)
Vs.
The Fantastic Four (Reed Richards, Sue Richards, Johnny Storm and the Thing)
RobbieRobTown:
I am not a comic book expert. "Why do you write for a comic book blog?" you might ask. I'm glad that you raised the question. I write for a comedy website, and it just so happens that our big "business" is in comic books. I do not know everything about comic books (nor comedy) but that is not what I am here to do. I am here to enrage nerds nerdier than me, and I am surprised by the legion of angry nerds that actually are much nerdier than me- I thought I was an extreme, turns out I'm more MOR than MOR adult oriented radio.
In any case, I have taken, in the past year, to doing research for these articles by reading metric buttloads of comics. For these smackdowns, I quite often go back to the beginning. When I wanted to find out more about Batman, I read a DC treasury of the early Batman comics. X-Men? Same deal, I went straight back to the Lee/Kirby stuff, first twenty issues, and then I read the first fifty Claremont issues, before he turned the suck dial up to 10. I have read many, many, many origin stories, and many, many, many early narratives. I have come to a few conclusions which I think may be pertinent to my discussion of the winner of this smackdown.
1. Origin stories are way more lame than you remember, and they are only cool now because they have been retold by more effective storytellers than the original writers.
2. Stan Lee and Jack Kirby had WAY too much stuff to do in the early days at Marvel. WAY. In a few days I will post a companion piece to this to demonstrate that Kirby was far from infallible.
I mention this because I am going to give this fight to the JLA. I am giving this fight to the JLA because I hate, hate, HATE the entire early Fantastic Four catalogue. HATE. The other boys will write you plausible stories about how long Sue Richards' invisible shield can withstand Superman's x-ray vision, or whatever. The boys are more expert than I, and they will gleefully provide you with fodder to fire your canon at (see what I did there?). I however, am going to tell you why I despise the FF so much.
Stan Lee and Jack Kirby were writing a lot of titles by 1961, but they weren't rich. Not rich at all. This is why, I believe, that issue 3, and even more so, issue 6 feature huge unnecessary panels showing off the Richards' super-keen-neato apartment featuring such awesome superhero necessities as a "Giant map room" ( guess what's in it) and a "projection room and closed circuit TV control" (you know, closed circuit TV, so Thing could watch Sue shower and jack off until he jizzes pebbles?). Then, once Lee and Kirby had a swinging imaginary bachelor pad, they gave their hero a hot girlfriend, and lest he lose Sue to someone else, ruining the adolescent fantasy, Lee and Kirby make sure the other dudes on the team are sexually non-threatening. One dude is related to Sue, and Thingy has a gross penis and is too bumpy for loving (more on Jack Kirby's "Giant Crotch" phase next week).
Then, they make  with the names: Fantasti-Car! Fantasti-Copter! Faantasti-tarded, you guys. They even have a Bat Signal, but it is a number 4 shaped flare. I know, harping on the plausibility of a firework that can write a boldface number 4 in the sky against all the gamma ray shit is a minor quibble. Nonetheless, it comes out of a normal flare gun. Lamers. And the dialogue, oh Stan the dialogue…
Next time, I'll pick on the JLA for being a glorified Super Friends, but for now, I hate the Fantastic Four, they suck ass, and I regret the $27.50 Canadian I spent reading the first ten issues that not even Doc Doom can improve. Probably because of all the goddamn Sub-Mariner, and you people know how I feel about his inexplicable motives and his ridiculous tiny ankle-wings.
Winner: JLA
Tbinns
I have a feeling this isn't going to be the cakewalk everyone says it's going to be. Let's have a look at the old tale of the tape here…
The Brains: Superman likes to THINK he's in charge, but when it comes down to strategy, the Batman will be calling the shots. Reed will be doing the thinking for the FF. Both are geniuses in different ways, one is a tactician, the other a scientist. It's kind of like pitting Patton against Einstein. Both are masters of the ancient art of Deus Ex Machina, and both have been known to make total DICK moves for the sake of what they deem to be the general good. However since it's a fight and not a science fair, I have to give the advantage to Bats here.
The Muscle: Superman and Wonder Woman vs. The Thing. Ben would have his hands full with just one of these two. It's a good thing he is tough and can take a lot because he is about to get his ass whooped. Advantage JLA
The Wildcards: Flash and (giggle) Aquaman vs. The Human Torch. Flash is nigh impossible to take out of any equation, and Aquaman is nigh impossible to take seriously. But if it comes down to Johnny vs. The Flash, I'm giving it to the Flash. So once again JLA.
On paper, it's pretty cut and dry, let's see how it goes down…
Batman knows the first order of business is to take Sue Storm out. And not for a nice dinner either. Mr. Fantastic's main concern, protect the wife, and keep Superman and Wonder Woman at bay.
Fortunately he has had two days to research and plan.
Unfortunately so has Batman. But I think on a gadget to gadget basis, this is the one and only area where Reed is better than Batman.
Both teams are in opposite ends of the arena. There's a lot of smiling and waving going on. Buzzer sounds…Flash disappears, and so does Sue. Batman shoots his gun and gets taken straight up to the rafters, disappearing into the dark.
"Anybody Know what time it is?" Ben asks.
Aquaman exits stage left.
Wonder Woman charges with an Amazonian battle cry
Superman flies up and aims a heat blast at Reed.
Meanwhile, at the very southernmost tip of South America, The Flash finally stops and puts down Sue.
"Sorry about that, Ma'am" says the Flash. "I hope I didn't hurt you"
"No problem Dude" says the surprisingly masculine voice "I hope your suit is fireproof"
The blonde wig burns off of Johhny as he lets off a massive heat blast.
Back at the arena, Superman is surprised to find his heat ray has no effect, like there is some kind of shielding going on…
Reed presses the button on a remote, sending a signal to a tower atop a nearby building. The brother sister switcharoo has bought them about a minute and a half…
A blast from Sue sends The JLA Careening backwards
Reed's plan is going perfectly.
And then phase two…Ben steps out from behind the shield, with a number of green crystals embedded in his skin…"It's clobberin time" he mutters with a grin.
In South America, The Flash, moving faster than the fire blast, literally runs circles around Johnny until he can't muster a flame. Then he takes off back for the arena. At that precise moment, an insanely hot South American girl steps onto the beach, and smiles at Johnny.
"Hello there…" he says with a smile. Johnny is out of the fight…he's gonna be here awhile.
The Thing clocks Superman a good one, sending him skittering across the arena floor. Wonder Woman has no problem with Kryptonite, so she drop kicks Ben in the chest, sending HIM reeling backwards.
Aquaman runs back in with a bucket of water. He climbs in it. "Come on you fuckers" he screams from his bucket…"Come get some!!"
"Where the hell is Wally"? thinks Wonder Woman as she tries to sweep Ben's legs out from under him, and receives a big stone fist to the midsection for her trouble.
The answer to that question is in a taxi, because the second he set foot in the city, Reed's well placed device completely dampened his speed force for a 50 mile radius
Superman gets up and is hit with another energy blast.
In the Lobby, the fish in the fish tank really want to help out, but can't really do anything
Reed stretches himself around Wonder Woman, tying her up, which according to legend, she both hates and really really digs. This leaves Ben to deal with Superman. Sue has disappeared, leaving only the odd energy blast to give any hint of where she is.
"I'm Waaaaitiiiing" screams Aquaman.
The JLA are actually in trouble here
But Batman is never going to be caught without a Plan B. Wearing special energy signature goggles, he finds Sue, and takes her out with a specially designed vibrating anti shield dart. Sue reappears and drops in a heap.
Reed stretches over to check on her and is taken out by the Whatever Plan I Have In My Data Base To Take Out Ralph Dibney Or Plastic Man If They Ever Go Rogue Device (Wayne Enterprises, Patent Pending) This frees Wonder Woman, who combined with Superman (From a distance, with freezing attacks) start whooping the tar out of the Thing.
The Thing does NOT give up however, until Reed wakes up and concedes. Hands are shaken, crowd goes wild. Everyone goes to a little pub on Yancy Street to celebrate a great fight, Except Batman, who has some sulking to do, and the Flash, who shows up at the arena 20 minutes after everyone leaves, owing to Midtown Traffic.
And just to piss off Aquaman, everyone orders fish and chips.
Winner : JLA
But it was NO Cakewalk.
admin_Rock: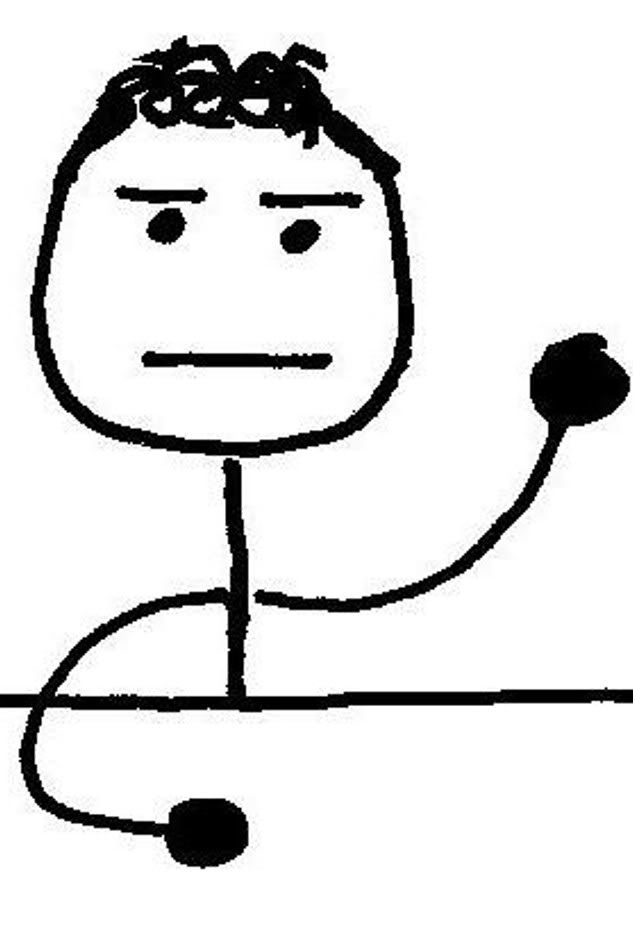 The Justice League is arguably the strongest super team ever formed. DC is not known for it's team books, as they tend to concentrate on the individual heroes. Marvel, on the other hand, makes team books on a whim. In general, DC characters are stronger than Marvel, so it stands to reason that the DC team would be stronger than the average Marvel team. But individual strength does not a team make.
In the lineup for the JLA, you have DC's Trinity of power, Superman, Batman and Wonder Woman. They alone are more than enough to beat most teams. Add in The Flash and Aquaman, and there's a lot of power here.
The Fantastic Four have the advantage of being family, and of having worked together pretty much exclusively. They can react like a team in ways other teams can only imagine.
Much debate has been bantered about concerning the Batman Deus Ex Machina, the idea that Batman is the master planner, and that he can prepare for any contingency. I'm stacking that up against the scientific genius of Reed Richards, and I'm saying Reed comes out ahead here. This is because he has the advantage of studying all the parallel earths and discussing the upcoming battle with every other Reed Richards that has time to chat. So this is how it plays out:
The battle horn goes, and Flash moves to end things instantly. He aims to slam in to Sue, but is bounced off of her protective bubble. Simultaneously, he's knocked unconscious by Reed's Free-Wave device, built to render the Flash's powers null and void. The beam encompasses him, knocks him out, and places him in the negative zone, pretty much instantly.
While that's going on, Ben Grimm has hurtled a railing at Superman. Supes takes great offence to this, and begins knocking The Thing around the arena. Batman is on the run from The Human Torch, who is throwing fire and moving Batman to the side of the arena. Superman is pummeling The Thing into the ground, and notices him laughing. "Why are you laughing?" he asks, in his boring usual tone. "You're losing." "Heh", says Ben Grimm. "Look again". As Superman looks back towards the others, he sees Wonder Woman and Aquaman lying on the ground, completely out. "That's our girl", says The Thing.
For, while the big guns are busy fighting off their assailants, Sue has been busy. She's formed a small bubble over Aquaman's head, depriving him of air, and created a tiny bubble inside Diana's neck, which stops the flow of blood to her head.
Batman sees an opening, and fires an extinguishing foam he's built for the occasion at The Torch, but while he watches it take effect, he's blanketed by Mr. Fantastic, who tazes Batman, paralyzing his muscles. Superman charges at Sue, slamming into her defensive shield, knocking her over. Before he's able to take advantage, he looks up and notices that the arena's sun has changed to Red, courtesy of Reed's Spectra-Wave, and He realizes he's weakening. Then, from behind, he hears "it's Clobbering Time", and joins the others in nap.
Game, Set and Match to The Fantastic Four.
Winner: The Fantastic Four
Decision: Split Decision to The Justice League
The Justice League move on to the next round. Tune in next week to see who advances as the USA takes on Canada, as The Avengers battle Alpha Force.