Superhero Smackdown!
Friday Night Fight!
Here at The Correctness SportsishNetwerkkz, we offer our be-all-end-all absolutely correct answers on which superheroes would win in a fight. Marvel? DC? Watchmen as distributed by DC? Spongebob Squarepants? It's a 16 superhero smackdown to find one final winner! The playoffs continue this week in the Pengrowth Deathdrome.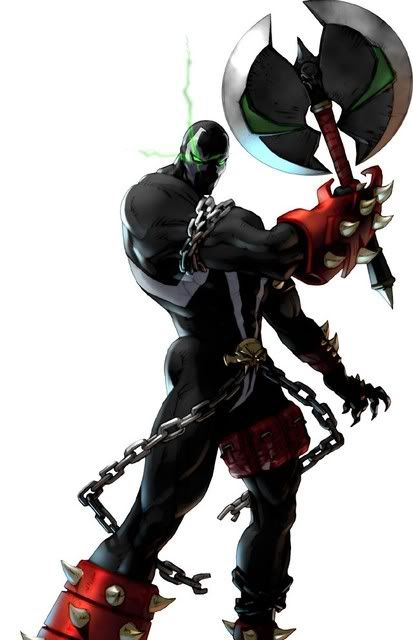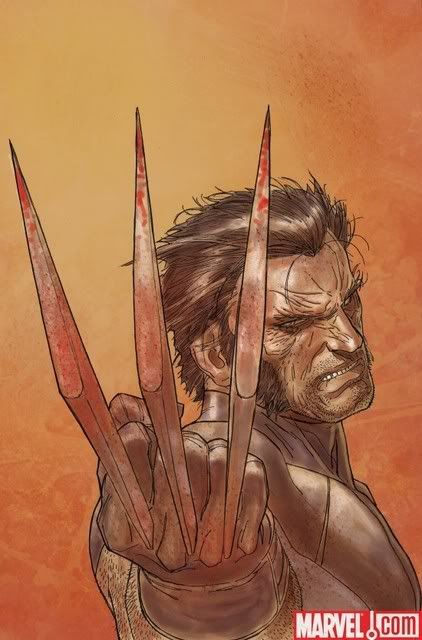 DAVE
Okay, better late than never. Tired after vacation, so I'll keep this short. Spawn (power-wise) is pretty bad-ass. He's all magical powered, and demon powered, and suit powered. In fact, the only thing that keeps him from winning this one is that his creator seems like a douchebag of the highest order.
Wolverine is rage and power incarnate. He wades into Spawn, who laughs him off at first, but begins to get more and more worried at his inability to handle the "mortal". In fact, he's still trying to figure it out when Wolvie sends him back to hell.
Winer: Wolverine.
TONY
Well I guess it's up to me, until the others chime in
SPAWN: I don't like strangers in my alley…
WOLVERINE: I don't see your name on it, Bub
CLOWN: Get im, Crispy!!!
SPAWN: Shut up Clown
DAZZLER: Get him Wolvie!!
WOLVERINE: I'm sorry, who are you again?
Remember that scene in " They Live" Where Keith David (David Keith?) and Rowdy Roddy Piper kicked the living snot out of each other in that alley, and it seemed to go on forever, and when you thought it was over it would start up again? Well that's almost exactly what this would be like. Especially since a) with Spawn the fight would likely take place in an alley, and b) Spawn would sound suspiciously like Keith David. And it would go on and on and on. Spawn can't be hurt by anything except holy weapons, Wolvie can't be hurt by anything period. They are both in for a very long day.
If we assume that Wolvie knows what he's getting into and he goes and gets his claws consecrated or anointed or dipped in a Holy sugar confection or what have you, then we can also assume that Spawn could get a hold of some supernatural demon weapon which would allow him to neutralize Wolverines healing factor via quasi religious hokum. If we assume one has the combination to the Deus Ex Machina locker, than it is only fair to give the other guy the same privilege
So where does that leave us? As much as I would like to say it's a complete stalemate, I know that's a cop out. I'll have to pick one. If Wolvie is vulnerable to anything it would be the Supernatural, but every time I picture Spawn winning the fan boy in me screams "NO WAY!!!"
I have to pick one….
Um…
Oh God Oh God….
NO! Wolverine CAN'T LOSE!!! SPAWN IS OVER RATED!!!
Uhhh…
Oh.
Spawn?
Spawn.
There, I've made my choice and I'll live with it.
Tied at one each, only the Robinator can break this deadlock.
ROB:
Well, I'll be brief here. Spawn at one point had a limited amount of his creepy spooky hell power, and Wolverine is totally awesome. Also, Wolverine is awesome.
Actually, I purchased and read issue 2 of Spawn, and just really didn't enjoy it, like, AT ALL, so this is a prejudicial vote. Or even a protest vote.  Give me my 3 dollars back, McFarlane.
Winner: Wolverine.
Loser: Dante's Inferno sales