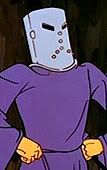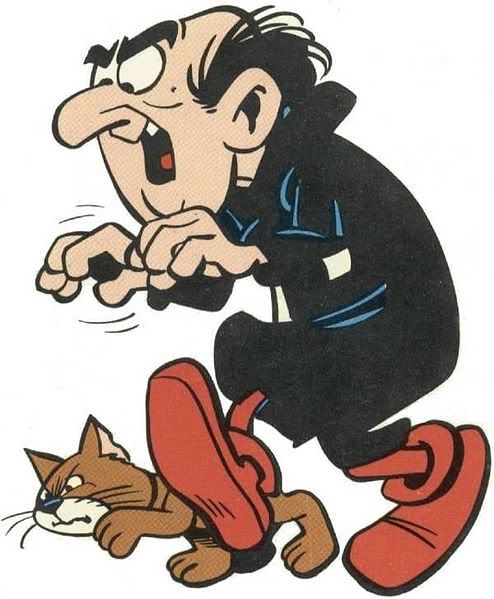 We here at The Correctness have listened to our fans, and we know we couldn't design a superhero or supervillain smackdown to please everyone. In fact, we couldn't design an article to please everyone, and I particularly can't please anyone with anything for any reason. Mind you, somebody decided to make the film "Extreme Ops", so I don't know how any human could be pleased with that either.
Today's undercard smackdown cage match pits two wily wizards against a flying rocket turtle. Our regulars know that I have certain prejudices against rocket skateboards, but a rocket turtle is an entirely different kind of rad. In fact, the right kind of rad. I very much want to be a rocket turtle when I grow up.
So, where do we begin? Let's begin with asking why it is that Rufus Sewell is in "Extreme Ops"? It just keeps making less sense. Just radio the police for God's sake, Interpol can make it to Switzerland. Why take the gondola down? Just ski! Oh, I see, the gondola was so that the Russian terrorists (Russian terrorists?) could stop it, so the good guys would have to do a 200' drop from the gondola car and Xtreem-sports-you like Blueshie.
Competitor Powers:

1. Gargamel:
Gargamel has a big pot, and a pet cat Azrael. He hates/eats/needs smurfs.

2. Daedalus:
Daedalus has a hat he sometimes borrows, and a pet cat Dydo. He hates Hercules. He eats hummus, presumably.
3. Gamera:
Gamera is an overgrown turtle with a rocket ass. He is a pet. He also has either fire breath, or plasma breath, or Japanese schoolchildren love him. Japanese B and C cinema is very confusing. Anyway, he is a turtle, and he eats giant radioactive lettuce, and he has a rocket ass. He hates when he gets flipped upside down.
4. Rob:
I sometimes get a rocket ass when I eat too much greasy food, but I rarely get more than a couple of centimeters of lift. I can't shoot fireballs out of my mouth, or plasma balls, but I do have balls. I also have a pot. I am allergic to cats. I eat hummus, and I am open to being flipped upside down by the right lady.
Let us assume that Daedalus, the bane of Hercules, has stolen the Mask of Vulcan, and he becomes invulnerable to the attacks of Gamera. This could be quite a battle, as Gamera attempts to crush and set Daedalus alight, and Daedalus furiously punches a giant turtle in his invulnerable shell.
Meanwhile, if Gargamel could be torn away from his, frankly, fetishistic obsession with smurfs, he could watch as the battle raged on. This cage match is going to come down to paper rock scissors. Gargamel has a pot. Turtles can be made into soup. Gargamel just has to wait as the fight between Gamera and Daedalus wearies them both, and Gargamel may then cook Gamera.
I know what you are thinking. You are thinking "Rob, Gamera is powered by heat, and Gargamel's pot is very small." Furthermore you are also thinking "Daedalus has healing factor, and he could fight a really long time, especially with that crazy hat on." , but you are thinking incorrectly. Daedalus does not have healing factor. But you know who might have it? Gargamel.
"Gargamel with healing factor?", you ask incredulously. But you have not taken one important thing into account. Gargamel was originally trying to capture smurfs (or the plural "smurves") to turn into gold, in the quest for the Philosopher's Stone! Yes, not just invented by JK Rowling, The Philosopher's Stone was the original writer's cop out! I'll do some googling to see whether or not Jesus was the first dude with healing factor, but I'm kinda thinking he wasn't. Anyway, the Philosopher's Stone might not be the absolute original writer's cop-out, but it is the penultimate writer's cop out. And just like healing factor, it allows your otherwise vulnerable heroes to be invulnerable, and it allows you otherwise inflammable heroes to become flammable, and your otherwise disgruntled heroes to be gruntled quite thoroughly.
So, while the battle rages on between Gamera and Daedalus, Gargamel is slowly making turtle/weirdo soup. Assuming he has a pot big enough. Which he might not have, unless he stole Galactus's hat.
For those not in the know, I'm pretty sure Galactus was invented in 1991 to sell an unending series of summer super-specials and cross-overs in which there was a glove, and some rocks, and I had to read a 96 page Daredevil comic because there was mention of what Spiderman was up to. Anywho, Galactus had a hat. And his hat was pretty big, and one could probably cook a turtle and a dude in it.
I know what you are thinking. "How come Gargamel has access to Galactus' hat, but he doesn't have access to something more awesome?" Well, I don't know. Anywaysies, Gargamel wins this battle, and makes rocket assed turtle soup.
Winner: Gargamel.
NEXT WEEK: Robin vs Aquaman vs. Darth Vader maybe.