Back with Admin_Rock's weekly look at what's hot, and what's cool, (at least in his world.)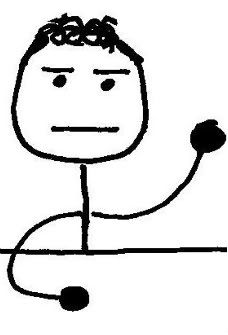 FILM
Didn't make it to theatres this week, but have been re-watching the Bond films in order. Am in the middle of "You Only Live Twice". My least favorite this time through was "From Russia With Love", and "Thunderball" seemed a bit out of place, a bit more modern than the films around it. Regardless, Connery is the man, hasn't been anyone in his league since. (update: Finished "You Only Live Twice (YOLT!) and also "On Her Majesty's Secret Service". Wanted to give Lazenby a fair shake, but even with an open mind, he's average at best. Not helped at all by the script, which dallies too much with the romance aspect. It's just a boring film.)
Watching "The Other Guys" for the umpteenth time. Not sure why I love this movie, but it's just great. Starts out as an average cop film, moves to so-so, then surprisingly rears up and gets weird, funny, and awesome. Best discuss of Lions vs Tuna ever (off the coast of South Africa, i'm assuming).
MUSIC
Not sure if it's my impending surf trip, or the beginning of summer, but have been listening to a lot of Beach Boys. My new favorite setting for music is listening on my iphone via Logitech speakers on the back deck. What does one play while grilling? For me, it's music of the past. Louis Prima generally wins, and Sinatra is close behind. Just seems to set a nice mood for me. Also picked up Jimmy Fallon's "Blow Your Pants Off". Never was a big Fallon fan, but his musical impersonations are eerily bang on. Funny album, worth checking out.
TV
Finished Season 1 and new episodes of Falling Skies. I like it. It's not the best show ever, and there a lot of plot points brought up and shelved for long periods of time, but it's a fun ride. V the way it should have been done.
Caught up on Series 4 of The IT Crowd, and enjoyed it as well. Summer is bad for new stuff (at least until Breaking Bad kicks up), and I'm almost 100% recorded stuff now. Euro 2012 has helped fill the gap as well. I have Jericho and Jeremiah in the pipe.
BOOKS
Still slogging through Storm of Swords this week, and considering picking up a few nutrition related books, mostly for increasing my understanding of insulemic response and the role it plays in weight gain.
COMICS
Catching up on Runaways, reading my usual books. Batman is still knocking it out of the park on a monthly basis. Batman and Robin was fun this month too. Animal Man is losing a bit of steam for me, still good, but spinning its wheels a bit. A bit concerned that Hickman is leaving Fantastic Four, hopefully it will continue being great.
LEGO
Built a few of the DC Superhero sets, the Lex Luthor robot, and the catwoman cycle this week, as well as a recycling truck from Lego City, for my youngest son. Picked up most of the Lord of the Rings stuff last week, so there's much of that to come, and I'm altering an existing piece I made for the store window at the Calgary Lego Store in July.