Back with Admin_Rock's weekly look at what's hot, and what's cool, (at least in his world.)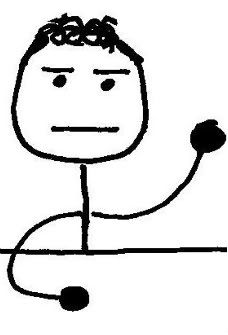 FILM
On the way to Comic Con last week I watched "The Best Exotic Marigold Hotel". Damn good film, acting talent in spades in that one. Billy Nighy is so wonderful in everything he does. (fun fact: I searched his last name to ensure correct spelling, and one of the suggestions Google threw at me was "Bill Nighy the Science Guy". I want to see THAT movie.
Also watched the American version of Girl With the Dragon Tattoo. Folks, if you're really into social worker sexual assault and combing over old photographs in equal measure, you will LOVE LOVE LOVE this movie! (p.s. 30 minutes too long).
MUSIC
Not much new on the music front, but i'm really digging Keane's "Sovereign Light Cafe". I know very little about Keane, so not sure if I'm allowed to like them, or if that makes me a terrible person. (I had an incident a while back with Snow Patrol.)
Also, I finally picked up the entire album of Bowie's "Hunky Dory". It's pretty excellent. Big fan of "Life on Mars" (the track. Well, ok the UK show as well. The American one is someone's bad idea of a joke.), and the whole album is solid start to finish. If you only know Bowie from his later stuff, "Let's Dance" and onward, do yourself a favor…
TV
Rewatching "The I.T. Crowd", and some of season 7 Futurama. Also halfway through season 1 of Homeland. And Breaking Bad is back, and still as awesome as ever. TV, you're special to me.
BOOKS
Have all but abandoned the Game of Thrones books. Too much slogging, not much value added for me. Read a bit of "Everything Good is Bad for You" on the plane, and still have "Ready Player One", and "Why We Get Fat" on deck, along with a heaping pile of…
COMICS
Made it through half my backlog of regular books, still have to finish those, and then get at the multitude of trades etc picked up in San Diego. Avengers Vs. X-Men started with so much promise, but now it's so stupid that it seems like Grant Morrison might secretly be writing it. "I know, the only thing more exciting that the Phoenix is … "The Phoenix Force 5″ (I SO WISH I WAS JOKING!!!!). Oh and totally not a well kept secret, but some redhead in the Marvel universe is coming back AGAIN. (And people hack on DC… really?). Melancholy about the "The Boys" ending soon, and need to check and see if i'm caught up on "The Manhattan Projects".
LEGO
Talked my way on to the stage at the Lego booth to help complete the big mosaics at SDCC (pics here) and scored some exclusive minifigs (those events were unrelated.) Building a commisioned piece right now, and experimenting with a robot sculpture which is quickly become somewhat evil.
Till next week, share your likes and dislikes, recommend things and such.